Canada Calling Artists, Athletes & Self-Employed Professionals
Posted by

Publish on

November 12, 2019

Updated on

January 20, 2022

Comments

0 comment

Total Views

2,499 views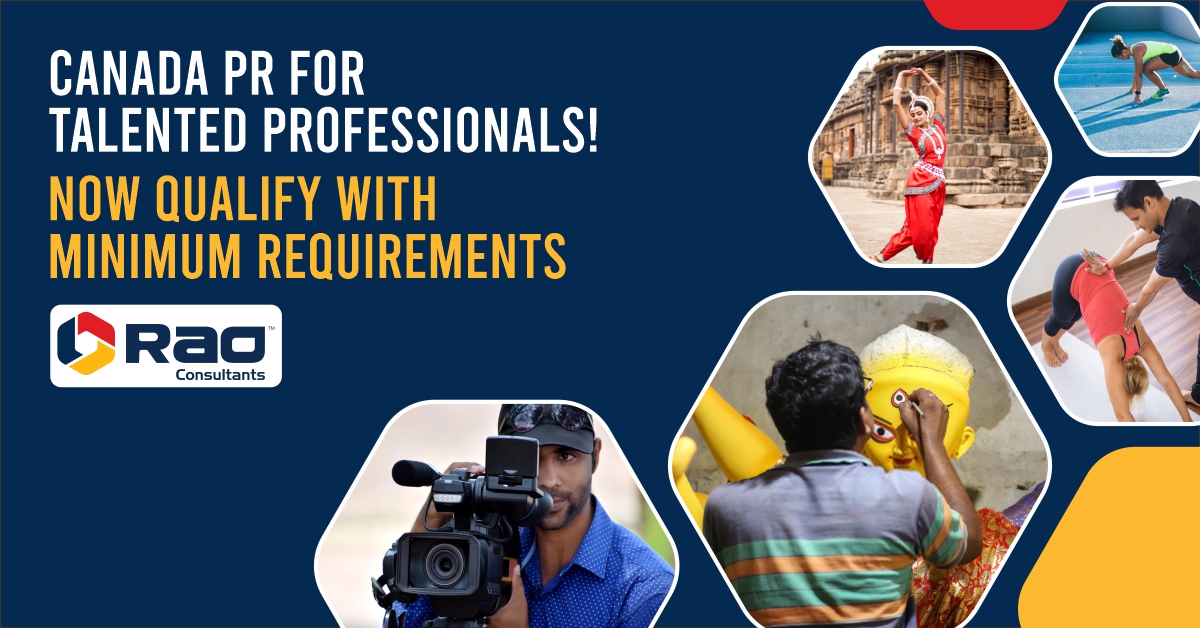 Canada is the most immigration friendly country with endless opportunities to be the best in what you do. Today, apart from regular career options, people do pursue their interest and make a profession out of it. That's what makes the difference. Self-employed persons program, is one way among many, to Apply For Canada PR.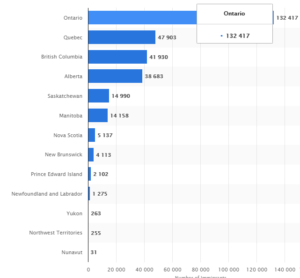 This program aims at those who excel in their interest areas in their respective country of origin, now looking to migrate to Canada with their unique capabilities.
In order to get a Canadian visa, the requirements for self-employed individuals is prima facie relevant experience in athletics and artistic cultural activities. The applicants should furthermore be intended to significantly contribute in the cultural and athletic life of Canada.
One can find if the profile is eligible or not from the list of OID (occupations in demand) in Canada.
Under the Self- Employed Persons program, eligible occupations within the Canada's artistic, cultural and athletic fields include:
| | |
| --- | --- |
| Athletes & coaches, Sports & Fitness Persons, Program Leaders &Instructors | Painters, Sculptors &Visual Artists, Artisans and Crafts person |
| Musicians, Singers, & Dancers, Actors & Comedians | Theater, Fashion, Exhibit And other Creative Designers |
| Librarians, Authors & Writers, Editors, Journalists | Photographers,Producers, Directors, Choreographers &Related  Occupations, |
| Film &Video Camera Operators, Graphic Designers &Illustrators | Audio/ Video/ Motion Pictures Broadcast Technicians |
| Other technical occupations related to Museums and Art Galleries, | Pattern Makers- textile, leather & Fur products, |
If the current occupation matches with any of the above listed occupations, the next step is to check how the other factors of your profile can support your Canadian dream.
Considering the profile.The candidate must score minimum 35 points out of 100 to initiate the application for Canada PR.
| | | |
| --- | --- | --- |
| Factors | Range | Points |
| Experience | 2-5 years | Upto 35 |
| Education | No criteria | 25 |
| Age | 21-49 | 10 |
| Ability in English/French | – | 24 |
| Adaptability | CLB -4,6,7 | Upto 6 |
| Total | | 100 |
Identifying the relevance of experience:
The relevant experience must consist of at least two years of experience either as a self-employed professional or in the form of participating at a world level in cultural activities or athletics as defined by Immigration, Refugees and Citizenship Canada (IRCC). Even a combination of these two could be considered.
Of course, having more experience than this would definitely add points to your application. In a field such as athletics, having been an athlete on an internationally competitive level also counts towards experience.
Academics or Education:
Education is not a barrier for self-employed artists and athletes. However, for good academics extra points will be added. Just the minimum work experience in their respective field is needed.
Age Factor:
Age is a factor to presume the longevity and wellness of an individual to perform to the best of their abilities. Ages between the 21 and 49 are the most desirable that qualify the applicant to get the maximum points allotment i.e., 10, for this factor.
Language proficiency Level:
Another aspect that plays a role in determining the applicant's acceptability in Canada is the communication proficiency with respect to social and work situations. These are categorized into high, moderate or low.One can apply with minimum IELTS bands as well.
The Financial Aspect:
The financial strain will not prevail if you're applying in this category. However, one must have sufficient funds for the process of Immigration including spouse or children (if applicable). This program allows the candidate to freely establish themselves with what they call their unique abilities.
Processing time:
Yes, the visa process in this category does take time. It might take up to 24 months. You may need to give your bio-metrics with your application.
Self Employed Persons program is a federal means of moving to Canada. The program does help both the individual and country of Canada in achieving their goals. It's an ideal way for those who possess unique talents and skills to be a part of the immensely diverse culture and lifestyle.