Canada Introduces Measures to Help International Students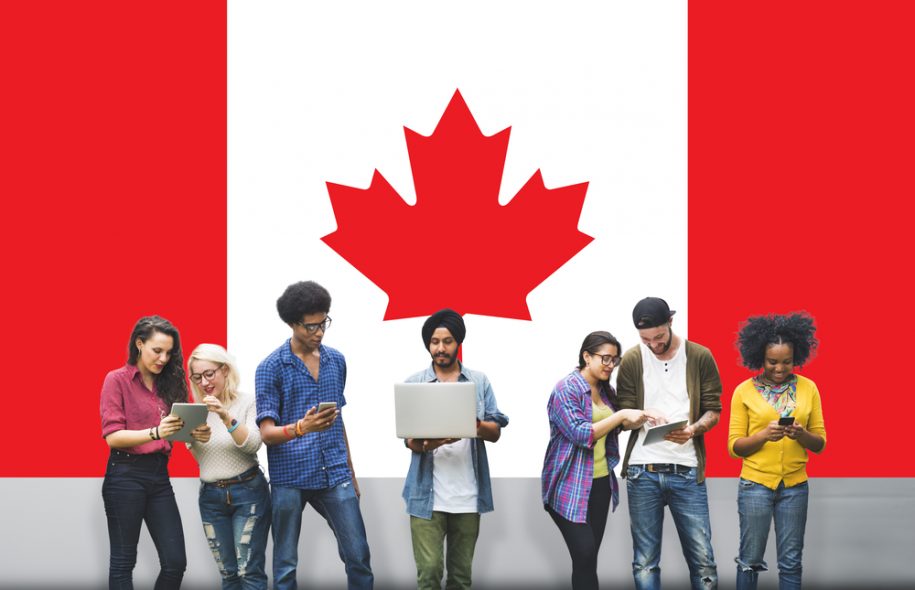 If there is any country that recognizes the true value of international students, it is Canada. At the end of 2019, there were nearly 6,42,000 international students in Canada. India tops the charts in sending international students to the maple leaf country. Prime Minister Justin Trudeau's Open Door policy won a host of accolades for the human stimulus the Canadian economy received as a result of international students.
However, most students are worried that things will change after the COVID-19 pandemic. The Canadian government has taken note of their fears, and Prime Minister Trudeau, in his recent conversation with Indian Prime Minister Narendra Modi, brought this topic up as well.
The Canadian government has put in place a number of special measures to ensure the international education dreams of students do not suffer during the pandemic. Known for its generous policies to support international students and immigrants, Canada continues to extend help to international students through this crisis.
Utilizing Implied Status
Any current or past international students, that is former international students that hold a post-graduation work permit, will want to extend their stay in Canada during the pandemic, are now eligible for the implied status.
While the IRCC, Immigration, Refugees, and Citizenship Canada, reviews their work and/or study permit extension applications. Based on this the student may continue to study or work in Canada in accordance with the conditions of their original permit while IRCC makes a decision on their pending application.
Increased Working Hours
In the past international students were confined to only being able to work 20 hours every week while their classes were ongoing. This restriction has been suspended until August 31, for international students that are working in essential services or functions, such as health care, critical infrastructure, or the supply of food or other critical goods.
At this moment there are thousands of international students that studying in health and emergency service related programs. A number of them are almost trained and awaiting graduation. This change in rules prompts a much needed boost to the Canadian healthcare system currently dealing with the pandemic and provides much needed manpower.
The sectors for whom this rule is applicable are as below:
Energy and utilities
Information and Communication Technologies
Finance
Health
Food
Water
Transportation
Safety
Government
Manufacturing
CERB
The Canada Emergency Response Benefit, or CERB, is a recently launched fund, to help support those that have been affected by the pandemic. CERB offers CAD 500 for up to 16 weeks to eligible workers, and international students who come under its criterion. These include:
The individual must be residing in Canada and at least 15 years old
The individual must have stopped working because of reasons related to COVID-19 or should be eligible for Employment Insurance regular or sickness benefits or should have exhausted their Employment Insurance regular benefits or Employment Insurance fishing benefits between December 29, 2019 and October 3, 2020
Individuals who had employment and/or self-employment income of at least CAD 5000 in 2019 or in the 12 months prior to the date of their application
They must not have quit their job voluntarily
It is important to note that when you are submitting your first claim you cannot have earned more than CAD 1000 in employment or self-employment income for 14 or more consecutive days within the four-week benefit period of the claim. Even in submitting your subsequent claims you cannot have earned more than CAD 1000 in your employment, or even self-employment for the entire four-week benefit period of your new claim.
Making the Most of PR Pathways
Canada has been steadily increasing the number of PR applications they are accepting every year. Even as the US shut its borders to immigrants, Canada unveiled plans until 2022 that see a year on year increase in the number of immigrants getting PR.
More and more international students have been applying for a Canada PR, and have been considered to be essential human capital to grow Canada's economy. Freshly graduated students are young, have strong Canadian experience, are fluent in the language, and most importantly, are eager to contribute.
A Canada PR is one of the best ways for prospective international students to continue staying in Canada. In fact, it is heartening to note that ever since the beginning of the coronavirus crisis, both levels of government have issued more invitations to apply for permanent residence to individuals with Canadian Experience.
Leniency Towards Immigration Applications
The IRCC has taken cognizance of the fact that there will be many would-be PR applicants who won't be able to provide all the required documentation on time. With this in mind they are giving applicants a fair bit of leniency in the deadlines for submissions of their documents. IRCC has given applicants an additional time of 90 days to fill in the missing steps in their application that they could have missed because of the lockdown affecting a number of countries.
Response of Schools to the Emergency
A number of universities and colleges in Canada have begun helping international students, both enrolled and prospective, in navigating the uncertain terrain post COVID-19. While many have rolled out online classes, there are others that have taken the extreme step of deferring classes until the situation settles down. The best part among all of this, is that the universities are making the health of the student prima facie in their efforts. All international students that are currently in Canada are constantly in touch with their colleges and are getting daily support. Moreover, Global Affairs Canada scholarship deadlines have also been extended by three weeks to help students get a fair shot at securing a much needed scholarship for themselves.
Most importantly, many Canadian institutions are also proactively providing mental health and psychological support to international students during this time. It is this level of unhindered support and transparency that makes universities and colleges in Canada some of the best in the world. In fact, reports indicate that many Canadian education institutions are continuing to keep their dormitories open for international and Canadian students who may not have other accommodations. In places where campus housing is not an option, the institutions are working with students in order to help them find housing.
Studying in Canada is a dream of many in India. Let it be very clear, that while the pandemic will end one day, your dreams need to live on. Do not shy away from applying to a university of your choice out of fear. Employ the help of the best foreign education consultant you can find, and work on getting your IELTS scores as high as possible. Make sure that you have your documentation ready and be prepared to pursue your dreams of a Canadian education!
Read On: Best IELTS Coaching In Ahmedabad