Canada PR Update – SINP Added 200+ Occupations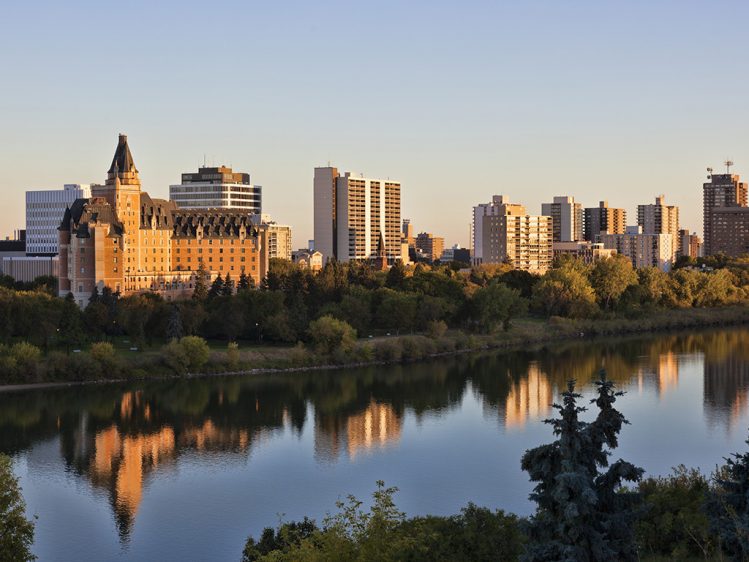 Saskatchewan, "The land of living Skies" that truly provides something for everyone. The province is a combination of mid-western charm and country music or multicultural diversity. Whether you're a program analyst or an event manager, this place has a plan for you with ample job opportunities. Whether you are looking for a fast-growing life in the city or a more rustic rural experience. Saskatchewan has it all.
The government is following a vision of extending the provincial population to 1.2 million by 2020. The plan is to grow an economy that builds on the strength of its people, resources, and innovation to cement Saskatchewan's place as a high economically performing province.
Facts that make Saskatchewan, worth a place to live and grow-
It is often referred to as Canada's breadbasket as it produces 28% of grain and over 54% of the wheat which contributes to the total GDP.
The sunniest province with an average of 2000-2500 hours of sunshine annually.
The prime exporter of agriculture and products (Potash) internationally.
The unemployment rate is less than 5 %, which is the lowest in Canada.
The economy bases on its agricultural and natural minerals that somewhere unlocks multiple job verticals
The capital city, Regina has a population of over 2,57,337( As per,2018)
The largest city, Saskatoon has a population of just 3, 22, 568 (As per, 2018).
Country residents below the age of 20 are permitted to attend free of cost schooling throughout the end of secondary school.
Saskatchewan is culturally rich as it holds a wide range of origins such as German, Irish, Ukrainian, Scottish, English, French, and Chinese.
Saskatchewan Provincial Nominee Program (SINP) can provide an expedited means to enter Canada. The government has updated its (OID) occupation-in- demand list, 2019 with an addition of 200+ occupations. That is extensive, but here are some of them-
Managers- Social and community services, Government, media and Productions,
Accounting Technicians, Financial auditors
Architectural technologists and technicians, photographers
Bakers
Computer programmers and Interactive media developers
Medical sonographers, physical Sciences, and General practioners, Pharmacists,
Tailors, dressmakers, furriers,and Milliners
Appliance services and Repairers, audio & video Technicians
Program leaders and instructors in recreation, Sport and fitness, Artist and Athletes
Glaziers, control operators, supervisors,
Teaching, Lawyer, Journalists, Librarians, Dancers, and Musicians
Saskatchewan immigration has significantly increased the number of targeted occupations that qualifies through its occupation- in- demand and express entry categories. In order to apply in SINP, you need a minimum score of 60 points out of 100.
Factors determining your eligibility for SINP–
| | |
| --- | --- |
| Selection Parameters | Maximum Points |
| Education and Training | Maximum 23 points |
| Skilled work Experience | Maximum 15 points |
| Language ability | Maximum 20 points |
| Age | Maximum 12 points |
| High skilled employee offer from a Saskatchewan employer | Maximum 30 points |
| Close family relative in Saskatchewan | Maximum 20 points |
| Past work experience in Saskatchewan | Maximum 05 points |
| Past student experience in Saskatchewan | Maximum 05 points |
There have been a total of 15 draws and 5,689 invitations issued to the candidates, since the updates on Saskatchewan dropped, in September 2019.
Recent statistics show that, on November 28, Saskatchewan held express entry and occupation in-demand to invites a total of 460 Skilled Worker.
Express Entry – 200 candidates
Occupation In-Demand – 260 candidates
Both the sub-categories require that candidates have a minimum one year of work experience in an eligible skilled occupation that is related to their fields of study, among other criteria.
Immigration Status:
Immigration is one of the most prominent elements of defining Saskatchewan's culture and history. More than 13,000 applications have got confirmed immigration statuses from the last 4 consecutive years, which certainly indicates Saskatchewan has emerged as a popular preference to immigrate. Major relaxation is that the applicant's basic language ability and a CLB 4 is also acceptable.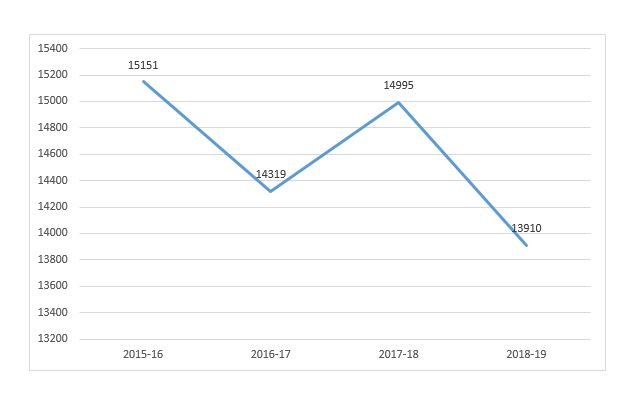 From the above info-graph, over 13,910 immigration have been received by Canada in 2018-19 which makes it a popular choice to immigrate with family.The minimum wages in Saskatchewan are 11.32% which is an increase from 11.06% in June 2019 which makes it affordable and helps in maintaining high standards of living.
Now, knowing more facts about immigrating to Saskatchewan, you must be wondering the means for you to move in there. As, the Canadian federal and provincial governments are continuously streamlining their programs to ensure that immigration is successful, both for new arrivals and for Canada itself.
If you already have a ready profile, then these are the broad categories to proceed further-
1) Saskatchewan Express Entry.
It is designed to expedite express immigration of skilled workers to Canada having recent work experience in high skilled occupations, qualifications, and desired IELTS Scores. A job offer is not mandatory,but of course, having one would qualify you to get extra points depending on your skill level. The express entry is a way to help people who have precise skills that are in high demand locally, and also for those who are looking to invest or begin a business in the province.
The successful applicants to this sub-category receive 600 Points under the Express Entry Comprehensive Ranking System (CRS). This effectively guarantees an ITA (Invitation to Apply) for Canadian Permanent Resident in subsequent express entry draw.The system is identified to be efficient in processing times, with 80% of applications processed in 6 months or less.
2) Saskatchewan Immigrant Nominee Program (SINP)
This allows the province to nominate candidates to be admitted to Canada by the federal government. The nominations can be made into three categories, depending on the profile Eligibility.
International Skilled Worker Category
This category is for potential immigrants who have education, language proficiency, skilled work experience or other abilities that make them well suited to live and work in Saskatchewan.
It's one of the important immigration category as people applying in this are highly qualified and their contribution to the economy will make huge difference.
Saskatchewan Experience Category
This category is for those who currently make their living in Saskatchewan and desire to become a permanent resident of the province. If you have completed at least six months working in Saskatchewan, also have a family member staying in the province, or have done graduation from a post-secondary educational institution, this category may be the ideal for you.
Entrepreneur and Farm Category.
This is for the potential immigrants having capital, a business plan, experience and desire to operate a farm in the province of Saskatchewan. It has two sub-categories that are, entrepreneur's sub-category and farm owners and operators sub-category.
A minimum of 3 years of experience in farm ownership, the management or practical farming and make a viable plan for a commercial farming opportunity with an attainable expectation of profits out of it.
Cost of living-
Saskatchewan has economical yet high living standards. Multiple usual expenses drain out your monthly budget, but is not true for Saskatchewan people. The individualistic expenditure is comparatively low that ensures high savings.
Just have a glance-
The residents enjoy a low cost of living, especially compared to the other parts of the country.
Housing costs are lower in Saskatchewan as compared to the major provinces in Canada, and becoming an owner of a home is affordable of most people.
Unlike other Canadian provinces, Saskatchewan does not charge premiums for the basic and needed health services.
Nevertheless, it has job opportunities and it cost less to get to and from work as the maximum commute time within major cities is about 20 minutes.
The provincial sales tax of 6%, the lowest in Canada.
In order to know better or find eligibility, it is suggested to reach out to the best visa consultants in Ahmadabad. Rao Consultants is the official representative and recruitment consultant for the Government of Saskatchewan with a tremendous record of Success for permanent residency through SINP.