IELTS- Speaking: Improve your fluency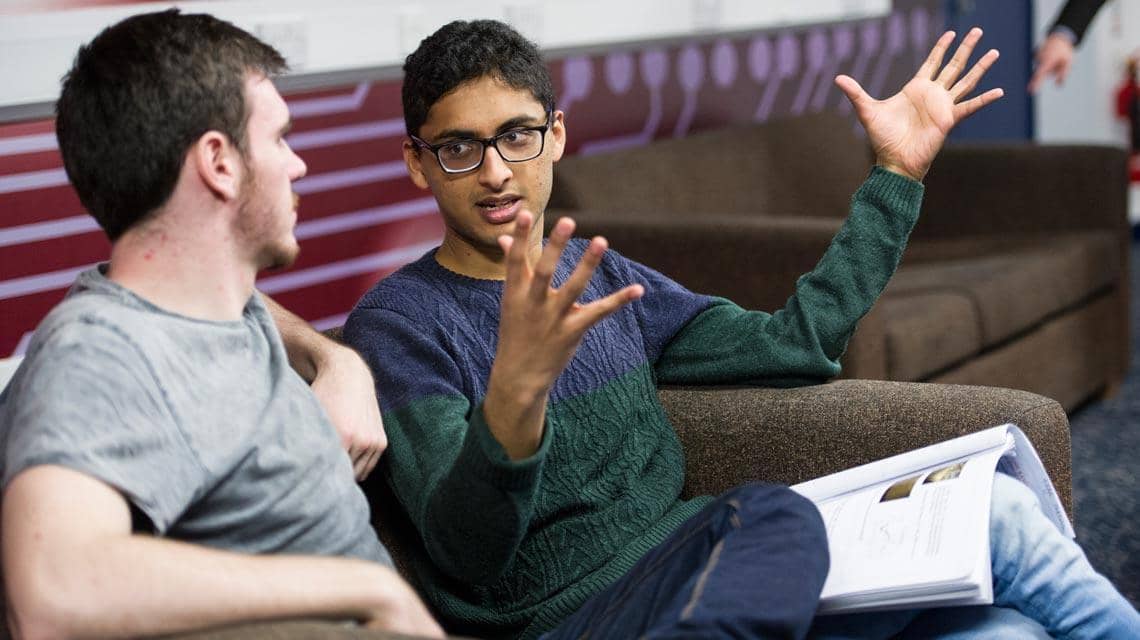 Most students who aspire to clear their IELTS with a high score find that speaking is one of their biggest hurdles. While you can study hard to do well in the reading and the writing sections, speaking is something that takes more effort than anything else.
At Rao Consultants, we pride ourselves for having one of the best faculties who can help the students not only score well in their IELTS but can undertake a journey of growth and overall enhanced personality.
But what can you do to improve your fluency?
Speak
Even if you aren't very confident in your own right, it is of utmost importance that you speak as much as you can in English. The more you practice speaking, the better your language gets. When you speak English, even if it is wrong, someone can either correct you or you find out that it doesn't sound quite right. This will automatically ensure that you make an effort to make your sentences better.
Read
Reading has a surprisingly good effect on a candidate's speech. If you continue to read good quality content, it slowly translates into your speech as well. You must attempt to read out aloud so that you can get the pronunciation and diction correct.
Prepare Conversations
There are usually a few things that are most commonly said at common situations like when greeting someone senior or meeting a friend. Prepare some conversations beforehand and practice saying them. Then when faced with a real situation, use these conversation references to start off.
Learn from your mistakes
Instead of feeling terrible about having made a mistake while speaking something, you must learn from your mistakes. It is important that you speak properly, but what's even more important is that in case you make mistakes, you learn from them and rectify them immediately.
Never give up
It's easy to feel disheartened when you try very hard but feel like you aren't really improving. But the key thing here is to stick to it. Please understand that it is very challenging to get fluency in a language once you are all grown up. Don't give up and keep trying. Getting fluency is a time taking process.
Record your voice
If you find it very difficult to speak to someone else in the initial stages, you might want to try to record your voice and hear it. When you hear yourself speak, you will be able to identify if something is sounding off and if you should pay attention towards rectifying it. Once you believe you have been able to rectify it, you should record again and compare. This is a fun exercise to do and also makes it very easy for you to pinpoint exactly where things are going wrong.
Improve your vocabulary
A person's speech is regarded as better than someone else's when they use unconventional words. Certain words are extremely overused and if you have a good vocabulary, you will be able to replace the redundant words with new ones. For example words like "good" are almost always over used. Replace this word with other adjectives pertaining to the situation.
Learn Phrases and Idioms
A dialogue can become instantly more interesting if you use good phrases and idioms. Learn a few of them and understand the context in which they can be used. It will definitely be a huge plus for you. Also, don't be shy of using them in your everyday conversations.
Don't think in your mother tongue
It is important that you make sure that you are not thinking in your mother tongue and then simply translating it in English. When you do this, a lot is lost in translation, especially when it comes to various phrases.
Challenge yourself
When you feel like you are finally getting a hang of everything and your language is improving each day, it is time to up your game slightly. Challenge yourself with small milestones that you can achieve. Each time you do something; move on to a slightly bigger target.
Get professional Coaching
Learning by yourself is great, but that can never give you the quality that you deserve. This is why, you must seek professional assistance. A coach who can guide you at every step and who is readily available to assist you whenever you need them can be very helpful for your overall growth.
Please note that learning how to speak English fluently is not just about scoring well in your IELTS. It has a lot to do with your quality of life once you finally go abroad.