Top 8 Qualities Foreign Universities Look For in Indian Students
Posted by

Publish on

April 20, 2019

Updated on

January 20, 2022

Comments

0 comment

Total Views

2,094 views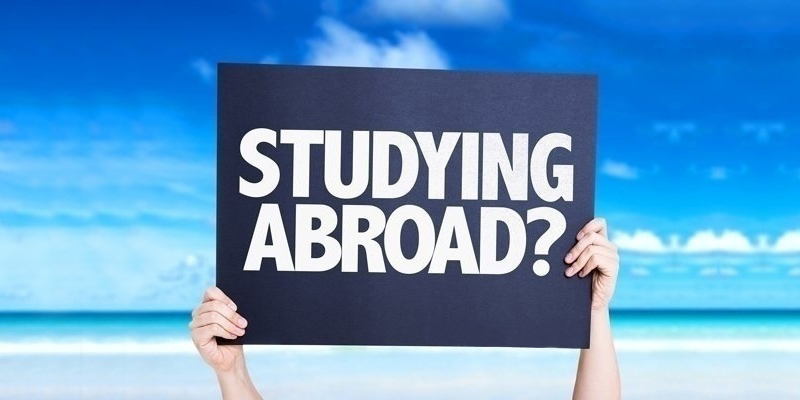 Foreign universities are coming with opportunities and most of you might be ready to pack your luggage!
Wait! It is important to understand that your dreams and aspirations should be in sync with the expectations of foreign university admissions officers. The best way to become aware about everything that you need is to approach someone who has strong insights about important qualities that foreign universities look for in students. Rao Education Fair is one of the grand events where you will discover many unknown things about your favorite foreign university.
You should demonstrate the following qualities in your university application:
Passion:
Passion is the first thing most foreign universities look for in students. Whatever the subject you have chosen, you need to be passionate about it. You should be determined to learn fast and go beyond that.
If you have any achievement in any particular domain, you can demonstrate it. You should have a strong urge to learn within and beyond the classroom. Passionate students are always wanted not just by universities but also by employers.
Adaptability skills:
It might be difficult for many Indian students to be familiar with the culture of a foreign country. Weather, language, food, accommodation differ from country to country. Indian students must feel at home before they move to the most desired foreign destination. There are some countries like Germany where you have to be proficient in the German language besides knowing English.
There are many Indian students who are not comfortable with a foreign language. Some are interested in learning different languages. While counseling, we understand the familiarity and competency level of the candidates. In Rao Education Fair 2019, it would be great to meet students across the state. Through friendly conversations, in-depth analysis and guidance, our counselors will help you enhance your skills so that you have a bright chance to go abroad.
Skills and competencies:
The ability to take workload is an important factor. You should be able to cope with the workloads of your specialized subject. During the time of admission, you have to demonstrate your skills by writing essays or personal projects. Remember, you need to maintain quality and finish the task within a given period of time. Get some brilliant tips on how to enhance your skills and competencies at the fair.
An ability to think and work independently:
Foreign universities look for those candidates who think and learn independently. It would be great if you can come up with innovative ideas for a given problem.
According to a survey, more than 50 % of the officers in the UK felt that students were not competent for higher studies as they were not able to think and learn independently. They lacked social skills and common sense. Therefore, ensure that you work on these skills beforehand itself.
Leadership skills:
Universities always look for students who have the ability to take responsibility for a given task. You have to be determined to complete tasks on time.
If you are a member of your school cricket team or an organizing committee, it would be better to mention this on your personal statement. These need a sense of commitment and an ability to take responsibility.
If you have participated in any extra-curricular activities or have been the leader of an adventure team, it would be great to include this on your personal statement.
Inquisitive mind:
An inquisitive person will always think beyond ordinary. Do you want to know the unknown?  Can you think out-of-the-box? Are you familiar with in-depth research?  Can you solve problems from different perspectives? If you have this mindset, you would be an ideal candidate for a foreign university.
If you have at least one of these abilities, you can include it in your personal statement.  It not only demonstrates a curious mind but also a positive attitude to study. At Rao education Fair, some exciting suggestions are waiting for you to exercise your mind.
Strong command over written English
You must check your application multiple times to ensure that every word and sentence of your personal statement is spelled correctly. Your every sentence should make sense too. If admissions officers come across a mistake, it will not only give a wrong impression but may also lead to immediate rejection.
Do proof-read the personal statement yourself and then give it to our English language experts to proof-read it.
Teamwork:
Many courses abroad demand teamwork. In fact, many universities want to see your overall contribution to the institute. They want to test whether you are good with a team or leading a team.  If you are a part of a sports team, committee, club or any other group where you have successfully proved your teambuilding skills, it would be worth it to include that in your personal statement.
Foreign university admissions officers will test you on many grounds. However, with valuable insights, exercises and suggestions, Rao Education Fair 2019 makes your task easier. So, never lose hope. Believe in yourself and start preparing.
For more information, attend the Rao Education Fair 2019 on 5th May at Hotel Pride, Ahmedabad.