Is Artificial Intelligence The Future Of Education?
Posted by

Publish on

March 8, 2019

Updated on

January 20, 2022

Comments

0 comment

Total Views

3,436 views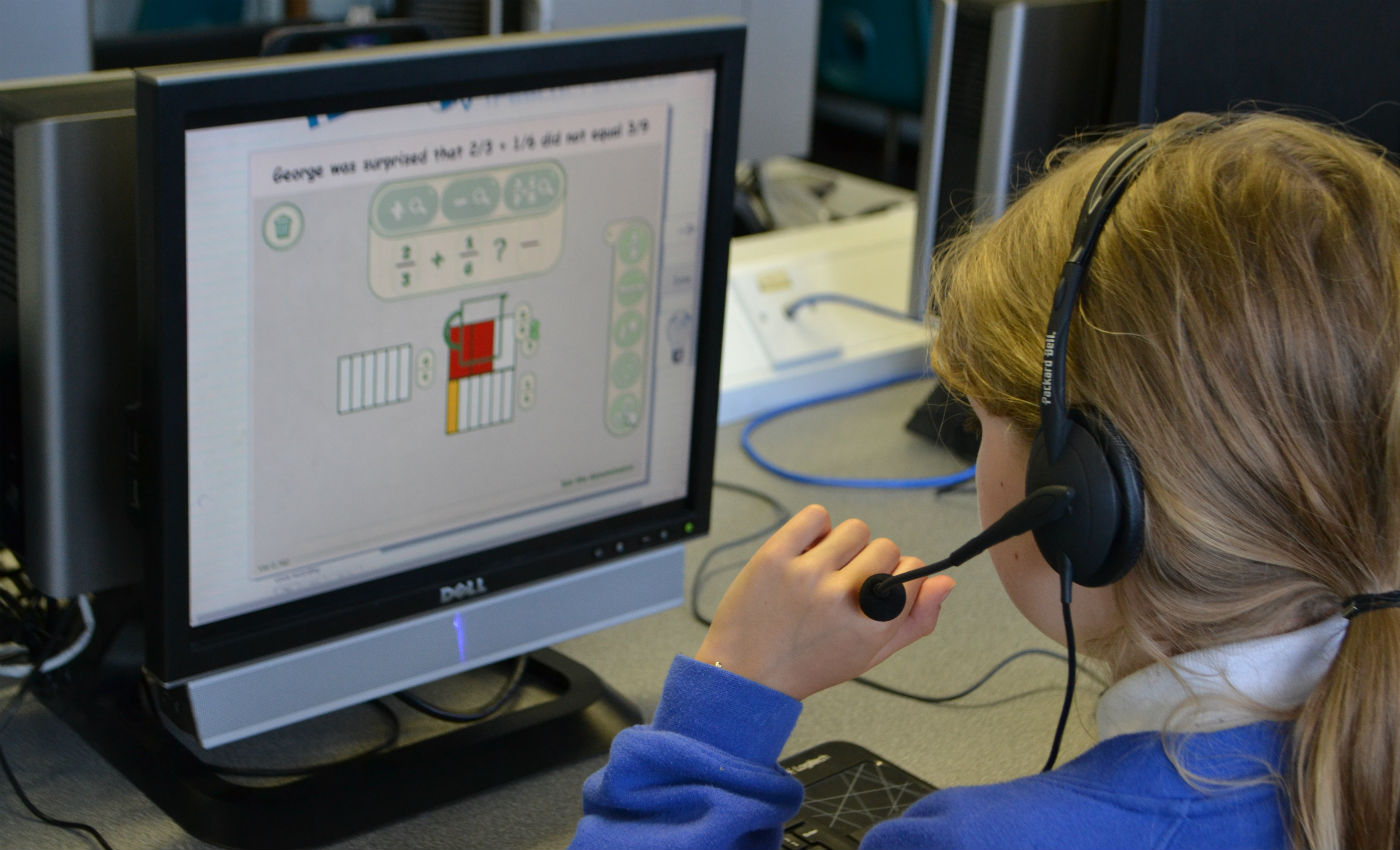 The blog talks about the role of Artificial Intelligence on the education industry and how the top universities in the USA are making Artificial Intelligence more useful for the teachers and the students.
"The greatest single human gift – the ability to chase down our dreams."
Remember the movie Artificial Intelligence where David, an advanced robotic boy, wishes to become a human child so as to regain the love of his mother and he embarks on a journey to make his dreams come true?
Science fiction movies have been the greatest inspirations for youth around the world. Sci-fi writers, technologists, and moviemakers are the talk of the town when it comes to Artificial Intelligence popularly known as AI. Today AI has slowly become an integral part of our lifestyle. Artificial Intelligence is widely used in Government, military, healthcare, automotive, finance, economics, audit, advertising and art.
The top universities in the USA are the active users of AI. From drones in military and defense to self-driving cars, from computer games like Chess to Google search engine, from image recognition techniques in photographs to targeting online advertisements, Artificial Intelligence is here to enhance our lifestyles.  If you want to study abroad, as your foreign education consultant and visa consultant, we will help you choose the best universities in the USA that are the prominent AI users.
What's Artificial Intelligence?
Artificial Intelligence is the ability of a computer-controlled robot to perform tasks associated with intellectual capabilities of human beings such as the ability to reason, discover meaning and learning from past experience.
The goal of AI is to create technology that allows machines to act as intelligent agents. According to Kaplan and Haenlein, AI is the system's ability to correctly interpret and learn from external data, and to utilize the learning to achieve specific goals and tasks through flexible adaptation.
The Advantages of Artificial Intelligence over Human Intelligence
Artificial Intelligence ensures tremendous speed. What a scientist can do in 10 minutes, AI can do more than a million at the same time.
AI is tireless and can work 24/7 hours.
AI can have access to more information.
AI ensures accuracy.
The Impact of Artificial Intelligence in Education:
Artificial Intelligence has brought revolution in the education industry, changing the way we learn. It makes learning more personalized and convenient for students. It helps in increasing the amount of time spent on each individual student. Artificial intelligence is likely to make a revolutionary impact on education in the following ways.
Administrative Tasks Will Be Easy and Cost-Effective
AI has potential in automating complex administrative tasks for both academic institutes and teachers and professors. Teachers spend the most times in grading homework, evaluating essays and giving value to responses of the students.
AI helps evaluate tests in order to spend more time with students one-on-one. AI can automate the processing and classification of paperwork. AI is believed to deliver more value than this. Software developers are finding ways to written responses and essays. It will reduce overhead costs and create the way for a smaller staff to operate effectively.
Digital Curriculum Will Be the Next Big Thing
Robots can empower their grammatical strength and create digital content. Virtual content such as digital lectures and video conferences are also the new inventions of AI. The digitalization of content has already reached the classroom.
AI can help digitize textbooks or create customized learning interfaces that apply to students of all age ranges and grades.  Cram101 is one such system that produces digital content through chapter summaries, practice tests and flashcards. There is another platform called Netex Learning. It allows lecturers and professors to outline a digital curriculum across video, audio and an online assistant.
3) AI Application Will Act as a Bridge Between Students and the Tutors 
Interaction with teachers or professors becomes easier if education institutes adopt AI. So does your learning. Students generally cannot reach their tutors beyond classroom hours or emails. However, smart tutoring systems use data from a particular student or a group of students in order to work with them directly and give them feedback.
However, this AI application is still in its nascent stage. Technologists believe that it will perhaps work as a full-fledged digital professor and help students with their educational needs without any hassle. AI will help us develop new ideas and problem-solving skills.
4) Virtual Learning Will Be Exciting
Believe it or not, technologists believe that the original lecturer in the classroom will no longer be a human and will soon be replaced by a robot. Augmented reality too will be part of the classroom. Virtual human guides already respond to humans through gesture recognition technology.
If you want to study in top universities in the USA, Institute for Creative Technologies of The University Of Southern California (USC) would be a good option for you since the university is already developing a more digital learning environment. The organization uses AI, 3D gaming and computer simulation techniques to create social interactions.
We Hope AI Will Accelerate Lifelong Learning
We may not see humanoid robots acting as teachers within the next couple of years. However, the top universities in the USA are already creating this interactive experience. If you are planning to study in Canada, as a foreign education consultant and visa consultant, we can help you send those universities in Canada that will ensure you the best learning experience.
"AI is likely to be either the best or worst thing to happen to humanity," said famous scientist Stephen Hawking. Technologies are getting upgraded to the next level. In this fast-paced environment, the mindsets of people are changing gradually. The users of AI have to be very careful. Many education-related Artificial Intelligence applications are developed for mentors and learners.
However, as a foreign education consultant and visa consultant, we can say that the education field might be a bit slower to the adoption of artificial intelligence but we believe that be it kindergarten or higher education, the technological impact on the education sector will exist.