The USA Or Canada; Which Has More To Offer?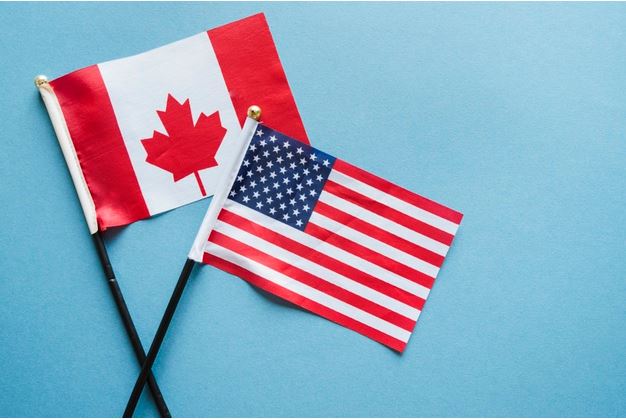 The USA, the largest economy, the country with over 50 states of North America,a global finance & culture body & most influential in the architecture on the west coast, the land of Hollywood & home of renowned universities is actually losing on the sight of International students & their contribution to its diverse economy.
With the current scenario, the US government launching multiple presidential campaigns to overlook the foreign skilled workers, students but doesn't emphasizing reforms to employment-based Immigration.
Canada is a big competition or best would be considering 'Canada a winner of the hour' in terms of developing its economy by inviting immigrants around the world. The focus is on Economic Immigration.
The total number of international students in the United States was 1,095,299 till now, which is a 0.5 percent increase over the last year. On the contrary, in numbers, Canada gave visa permits to over 4, 00,000 foreign students & legal immigration status to over 3, 60,000 from a different countries in 2019, which makes it around 6.5 lacks in total.
Undeniably, the USA has plenty to support foreign students with high average incomes after studies, a relatively young population, high on technological innovation & opportunities. The underlying reason behind the US being defeated by Canada is clear, the US makes it more difficult for skilled workers to renew their temporary work requests, also known as H-1B, that leads to land up choosing Canada, an alternative Immigrate. Hence, Canada gets the goal.
Canada has exponentially grown with its rate of enrolling international students whereas the U.S declined on the same since the recent changes in government policy.
According to the sources, employment-based immigration might get relaxed, as the US election 2020 is approaching, which has potential presidential candidates.
The U.S Context runs in stark contrast to Canada's on a per-capita basis, Canada is welcoming triple immigrants as the U.S. Unlike in the U.S., the majority of Canada's immigrants arrived under the economic class through over 80 different immigration streams. U.S gives priority to immigration Candidates who have family relatives staying in the states, which is again a threat to skilled people looking for an opportunity in the U.S.
Border control is the difference between these two countries. The debate and policies on U.S immigration are informed by the fact the country has historically seen flows of irregular migration from its southern frontier. In the absence of substantial and sustained irregular migration, Canada is now able to welcome about one million immigrants with Canada PR in the year within 2020-21 & foreign students.
The U.S facing humanitarian issues, Canada might lead & be the forefront of the global race of talent.
In order, to know more about foreign education in the USA or Canada, reach out to the best visa consultants in Ahmedabad. Experience with the consultants having a 95% success ratio.