COVID 19 Lockdown – Is it a Right Time to Apply for Canada PR?
Posted by

Publish on

April 22, 2020

Updated on

January 20, 2022

Comments

0 comment

Total Views

3,509 views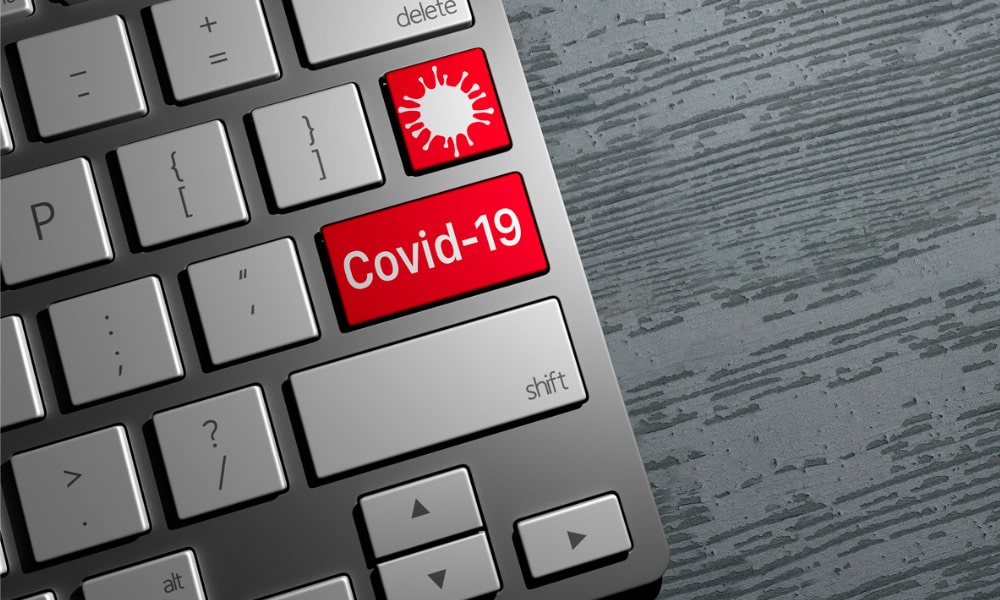 With the Corona virus pandemic affecting the entire world, borders have been sealed to an unprecedented extent for the last few weeks. COVID 19 impacting international travel and businesses around the world. With uncertainty thick in the air, it is important that you stay updated with whatever needs to be done in this unique situation of Lockdown affecting everyone in the world.
Despite the lockdown, Canada is still processing visa, eTA, study, and immigration applications and aims to achieve the target of 1 million immigrants by 2022 by inviting foreign nationals to Canada. They are projecting immigrants as a part of the solution for supporting the Canadian economy.
With this in mind, making sure that you have all you need for a successful PR application can begin at any point of time.
Keeping in mind that, applying now makes complete sense if you are hoping to move there in 2021. Applying for a Canada PR is a process lasting anything between 6 to 12 months approximately.
If you have already decided for Canada PR, this can be a great time for you to make sure you are boosting your CRS score. Here are some ways that you could be boosting your CRS score.
Improve your IELTS score
Your language scores make up for a big part of your overall CRS score. As compared to the rest of the options on hand to increase your CRS score, increasing your language scores is most definitely the easiest. If you can get a score that matches the Canadian Language Benchmark of 9 in the language test you can get up to 136 points in the language section and gain up to 100 points under the sub-factors of the Skill Transferability section. You can also get to earn up to 24 points by appearing for a language test in French. This could be a good time for you to learn a new language and add a solid 24 points to your CRS scores.
PNP Possibilities
Being nominated by one of the Canadian provinces can add up to 600 points to your CRS score. PNP nominations work on a very small window, so if you are working with a consultant you would do well to make sure that they are keeping their eyes peeled for when the provincial nomination programs open. This can definitely give your chances of getting an Invitation to Apply, ITA. Make sure that you are updated with all the PNP dates.
Over and above this there are other ways to make sure that you are working to increase your CRS score. If your spouse or common-law-partner has more points, you can always make them your primary applicant and see a significant boost to your scores.
It is important that at a time like this we take a long hard look at the PR process and identify where we can strengthen our application.
Take this as a – "Golden Opportunity for a Brighter Future"
While many are thinking that this period of lockdown will throw a spanner in the works for their Canada PR dreams. Things, however, could be the very opposite. At a time like this it becomes crucial for you to prepare for the PR application. Make sure you are leveraging this period in order to make sure you have the best possible CRS score.
There are a host of benefits of gaining a Canada PR. Getting a PR for maple country could mean opening up a world full of career defining opportunities. You can live and work anywhere in the country and ensure that you can move where you find a job.
In the current pandemic situation, the next set of benefits afforded by a Canadian permanent residency – universal healthcare. All Canadian permanent residents have access to free medical care. Even in the current pandemic situation the Canadian healthcare system is working around the clock making sure the citizens are taken care of.
Most importantly, attaining a permanent residency can also mean that your spouse and children too can be Canadian residents. Getting through with the help of Express Entry could mean that you can include your family in the initial application itself. If there is something that we can learn from these times, it is that there is nothing more important than the health and safety of your family.
A Canadian Permanent Residency allows citizens to avail most of the benefits that a Canadian citizen receives that cannot be replicated.
It is important that at a time like this we take a long hard look at the PR process and identify where we can strengthen our application. The process of attaining a Canada PR might seem complicated, but with the right support and guidance of the Best Canada PR Consultant, your international dreams can come true. Remember this though a Canadian Govt Authorised ICCRC member only.