IELTS – General Tips for Reading, Speaking, Listening & Writing
Posted by

Publish on

January 21, 2020

Updated on

January 20, 2022

Comments

0 comment

Total Views

2,948 views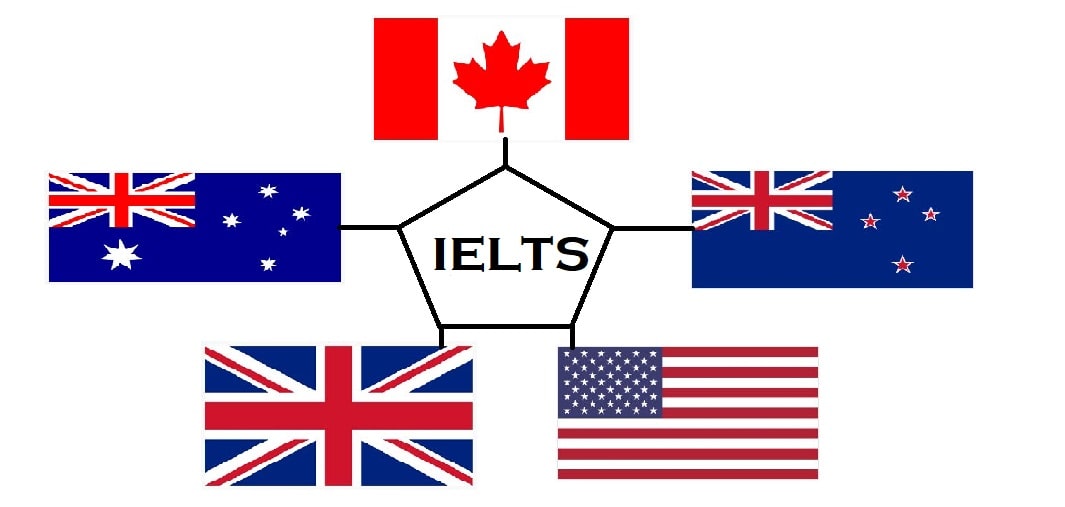 Are you aspiring to move abroad? But IELTS seems trouble for you? You've got a reason to read this.
IELTS (International English Language Testing System) is a standardized exam format to evaluate the English language for non- native English language speakers. It is managed by the British Council and IDP. Most of the people wanted to visit foreign either to study or to settle down. For these two purposes, IELTS has segregated into two parts i.e., Academic in case you are looking to Study further & General if you plan to migrate there. The exam is acceptable worldwide & precisely designed to examine your language proficiency to communicate &succor in an English speaking country. It recognizes both British &American English for spell check, word picks, grammar & mix of accents of the native speaker throughout the test.
It has no such syllabus but is a matter of practicing the English language by speaking, writing, reading and listening. The world has diverse cultures and adapting a different one might be difficult but knowing a mutually acceptable language will open doors for you. Initiating IELTS coaching would be worthless, if not accompanied by self-efforts to reap the desired results. We often use our mobiles as only time passing device these days, nothing would be better than using the same in favor of your future. This blog will help you to figure your ways out to manage your leisure in a way to condition your proficiency. IELTS acts as a catalyst in your journey to study-work-settle abroad.
Here are some of the quirk tricks to encourage a superior flow of communication, along with the regular coaching-
An excellent way to improve your fluency along with the vocabulary is to confidently interact with people around you it develops conversing skills and provides a sense of culture.' Learning by doing' is exactly how it works, if you like to meet new people and know how to pick up a skill by copying or adapting. Situating yourself, clubbing up with a group of people where you speak up your mind, put up your opinions, listen to others. A popular saying suggests' be a good listener to be a good speaker", this perfectly fits here, if you listen to people you memorize words, actions or situations that help you to adapt varied language structures. Random people interactions and regular coaching will help you sail it through.
Distributed practice is a myth
Dedicated time to practice a particular part has been developed by the new method that can be called a mix of Study. It says Instead of allotting your time in learning" little and often' you can go for breaking it into small chunks to absorb well and reap results effectively. Researches have shown that studying long at one place can be draining and shorter time is more likely to retain your learning. Although, things differ in individualistic cling to learning capacities. Stay Consistent in making output out of it.
Follow the cue Cards formula
Practice making quick small paraphrases using the cue cards. In IELTS, you will be given 1 minute to describe a situation, a memory, travel, learning or any part of the journey that made a lifelong spot in your head. Picking a card on a random basis and speaking in your circles, about a topic will make it easier. This will improve vocabulary, better sentence framing & confidence to relate things and be more spontaneous while speaking. The focus must be on developing the content with less duplicity and impactful vocabulary, 'not so proper accent' is not a threat to this.
It's usual if you've got confusion about, from where to start or where to focus. Just stay attentive & pick up subjects that spark your interest, they would surely last in your memory. Those picks depict how you manage your time and where do you exactly engage yourself. The topics can be about current happenings or affairs, personality admirations, version of your memories, any achievements and associated things. Motivation about doing something comes from within, the same way pushing yourself towards improving English proficiency can be triggered by deciding IELTS dates prior to enrolling for IELTS Coaching.
Reading- a gift to yourself.
Reading is something that engages your mind and makes you visualize. It's amongst the pre-eminent factors to refine your vocabulary. Visual concealment is necessary.
Don't be a bibliomaniac, instead, sympathize with what you read, try to brainstorm, that sure would help you beautifully narrate in your own words. Like the quote says" Rome was not built a day', there is no way, you can become an English expert overnight. Make a habit of reading at a particular time of a day like before going to bed. Not only, it'll help you to get good sleep, but also reading offers you a calm state of mind which boosts your analytical skills.
Small phrases daily. As the famous writer, 'George Bernard Shaw, used to write 5 pages a day so that after some days writing will become your hobby. It's necessary to study high-quality articles in newspapers or magazines on a variety of subjects if improving writing skills is a need for you. By putting thoughts into words you get to know how to connect with people. You imagine, visualize and frame that into words that interpret meaning. In IELTS, you get moreover diagram based questions like, graphs, tables, maps, etc. which has data to be incorporated in your words.
While preparing for IELTS, do not forget to enjoy your leisure time. You can make the best usage of it by watching English movies, documentaries, series, talk-shows and group discussions, it exercises your mind & enhances listening capabilities, general understanding. Involving your time with the current affairs, happenings around the world, countries will no doubt, make you rich in content when it comes to speaking part. Grab new words along with their meaning, try to indulge them in your statements & you'll see the difference.
The best methodology would be getting guidance from IELTS trained experts, their expertise will give you a leading hand which you might lack while self-preparation.
To recap, the IELTS exam is not to be taken seriously but sincerely. Prepare it well not only to get your desired bands but to improve your personality which you will carry with you in a different country while making a new start. Take this challenge & make the best usage of your time and efforts.
In order to know more, reach out to No.1 IELTS Coaching in Ahmedabad. Learn from experienced faculties & explore your endless opportunities.