Looking For Best IELTS Coaching In Ahmedabad? Find The Best One
Posted by

Publish on

July 20, 2020

Updated on

June 27, 2022

Comments

0 comment

Total Views

2,800 views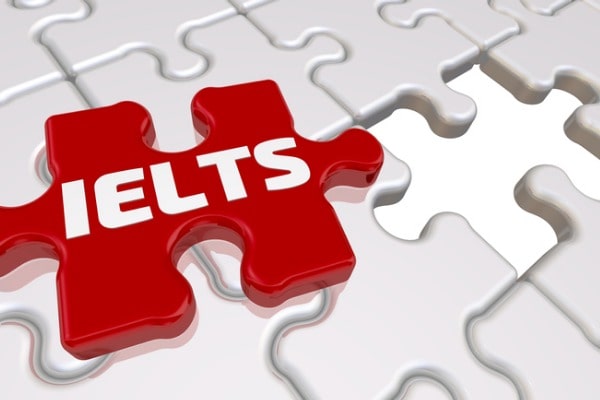 Thousand n thousands of people move abroad to have a life of their dreams, full of growth & opportunities. To explore different cultures, lifestyles, and education. Aiming at foreign education is one way other than Immigration. In both cases, the first step is the same.
The most important thing to be able to find the best IELTS coaching institute nearby the feasible location & fees worth the coaching experience. Around 1.5 million (approx.) people appear in the exam to apply for overseas education, immigration or employment. Let this blog help you with it.
IELTS- A start to your journey to abroad:
IELTS (The International English language Testing System) is the foremost common and significant breakthrough to board on the journey abroad. Whether you're aiming at getting foreign education or planning to get settled on Immigration status. The Exam is recognized globally over 9000+ organizations worldwide, including schools, universities, employers, immigration authorities and professional bodies. It is managed by the IDP and British Council of India. The exam recognizes both American and British English speaking styles. The experts evaluate individuals on their communication & English language proficiency through observing in 4 levels i.e., writing, speaking, reading & listening.
You can choose from two versions of the test- IELTS Academic or IELTS General Training, depends on your plans for the future. International education is highly considered when it comes to exposure, personality development or creative learnings & scopes, all centrally strengthen the position of an individual.
IELTS Academic is for the students aspiring foreign education in any country, IELTS is acceptable at first. Canada for say has received over 4, 00,000 students where 35% of the total represented by Indians. USA, Australia, New Zealand, Netherlands are some of the usually considered as top preferences when it comes to foreign educations, as the degrees are acceptable everywhere & offer you work opportunities during & after studies which are further helpful in landing up with PR.
IELTS General applies to individuals who are looking for permanent residency in another country. The majorly preferred destinations for Immigration are Canada, Australia & more. Canada has been fueled with over 3, 60,000 immigrants around the world, in the past year. India has been a 25% contributor to the total immigrants.
If you're reading this blog, then most likely you have a dream to go abroad. It's being recommended to get IELTS coaching from British council trained experts, they are trained under the core IELTS related examination patterns, to help you gain your desired bands. You might be good with English fluency, but that would be generic, if you're planning for IELTS, do opt. for IELTS classes.
Best IELTS Coaching In Ahmedabad – The discussion down here is about some of the IELTS Tips & Tricks to crack high Bands:
There are four test, that have been mentioned earlier, that examines individual's eligibility to communicate in abroad.
1. Writing–This part wouldn't take you long to get confidence in appearing in IELTS, as it's something we all do from early stages. In short, stay good at putting theory but make sure you have abided the rules of witting here.
In IELTS writing- You're are allowed to use both American and British styles, but don't lose a sight on words limit. Do not exceed that. This is where you need a professional hand to guide you. The best IELTS coaching experts will make you undergo training on writing your content concrete, crisp, on point & most importantly within limits. Don't forget you get one hour to manage the task. Focus on relevancy than a lengthy write up.
2. Speaking test– It will assess your fluency, vocabulary & grammar. You have to follow the time length. The whole idea behind is to see if you'll be comfortable while interacting with people in abroad. Basic mistakes which people do are fumbling while speaking, losing confidence or showing like they are just bearing their task, better is to show yourself somewhere emotional & clear. Nothing separates an experienced speaker from beginners than the tone of the speech.
 Simple IELTS Speaking Tips For You:
be fluent and liberated
Interact with random people.
Try to reflect good Vocab while speaking.
Practice answering sample questions
Extend your speech. Speak a little extra. It creates an impression.
Practice Cue Cards method- The cue card technique is about speaking on random topics. You have to process your mind & speak while ensuring the relevancy of your speech, clarity, no-repeated vocabulary, confidence. This practice within your internal circle of friends or family would make your mind more active to think faster which is all you want to clear the speaking test.
3. Reading test– Not just for IELTS, reading should be a habit for life. The more you read, the more you become clear in speaking.
In the exam, you have one hour to read answer the questions asked. Manage time, highlight important, don't panic due to unfamiliar vocabulary, and stay attentive to the details & you're all sorted.
Step 1: Allow 20 minutes for each passage, don't waste more than that.
Step 2: Read thoroughly but fast, highlight the lines seem important to you that maybe names, situations statistics, etc.
Step 3: Go through the questions asked, relate to the passage above, and give answers accordingly!
4. Listening test– Want to be a good speaker? 'Be a good listener first'. The statement has already conveyed that listening can be considered as a baseline to speak well. If you listen properly, you notice things. Listening to low volumes enhances the power of retaining the maximum.
In the exam, you will be given audio to listen (once only) and memorize the same with quick keywords. The examiner than raise questions that test your memory & how you interpret the content in your version.
It will be a session of 4 audios, each at once only & answers to 10 written questions.
Don't Panic, just focus.
Imagine audios you listen, try making references or memorizing it.
Most Important: Away from traditional approaches in improving your communication skills, you can also pick some modern ways outs. Undeniably, we use our mobiles more than we do anything, social media presence is high these days, so why not to use it in your favour? Don't forget to use your leisure time for yourself.
Watch English series, movies, and documentaries, interviews to learn or improve vocabulary, random responses & communication.
Social Interactions- With friends in your circles, talk about trending situations that seek your interest. Be it politics, new gadgets, global conditions, upcoming technology, personal experiences, personality admiration. For instance, even the outrageous Corona may be a topic, as it's the most concerned thing these days, you should know the highlights that cover precautions, symptoms, etc. just the basic.The examiner will check how instant you can be.
Listen to music- It's hard to find someone who doesn't like music. Of course, the choice of music is different. Do listen to English songs, try to understand the words even if they sound tongue twisters to you. Repeatedly listening to them will help you.
Keep yourself updated- With recent trends, make sure you know about what you call your interest areas. For example, sports, music, dancing, photography, or anything. The need is to know a little more so you can answer in case the examiner digs-in the same topic.
Prefer Consultants Over Self-practice-
Other than IELTS, understanding the need of consulting professionals to handle the process is yet an important thing to note.
It would be inappropriate to say that you cannot file your visa application on your own. Surely you can, but what if things go otherwise. It affects your further visa applications if you have been rejected earlier. Every country has its separate rules to be followed in regard to get an invitation to apply. The entire visa submission can be complex, as the rules changes with the change in government policies, hence it becomes difficult for a novice to understand the terminologies and keep a track of all the updates & file status.
The consultants are updated with the amendments, rules & regulations, documentation, provincial requirements. They create your profile with high success probability and lesser chances of rejection.
No consultants can guarantee you of getting visa grant within any specific time period, they just make your file worth accepting. The final decision relies on the Embassy of the applied country.
How to Find The Best IELTS Institute in Ahmedabad? Follow These Simple Steps- IELTS Coaching near maninagar, bopal and bapunagar
In the Visa industry, the competition is high, fraudulent service providers do exist, you need be sure of whom you're consulting with. It's about future, select only the best. It's not difficult to find one, if you've researched well.
Market Image– Do the background check. Know the market image of the top searched visa & immigration consultants you have on your list. Social presence might help you in the way of analyzing how good a company is doing in the industry. Although, Social media platforms will no doubt help you get an idea of them, but might tangle you in mixed reviews. Best is to first Scrutinize the bulk & come up with the top 5 to be approached personally, visit them & follow your observations & instincts.
Awards & Accreditations– Check if the visa consultants are associated with institutions like bodies such as Education UK, ISO, British Council for IELTS, PIER, ICCRC for Immigration purposes, NAFSA, to name a few. Being related to these are authorized people to help you getting visa confirmation. A certification ensure that the entity has done something remarkable to be appreciated well.
Check the physical office– Have a word with the experts, visit them in person to see if there is any difference in what is being presented on social media platform v/s what kind of service experience are they providing. Ask questions about process, rejections, renewals, observe their responses & assess how convincing they sound to you.
Consultants over freelancers– Now a days, you might find more freelancers than well-established consulting firms for Visa & immigration. Always prefer the consultants having success ratio, positive word of mouth amongst people.
Receipts & invoices– Make sure you're getting all required receipts that support the transactions you made. That is another way of finding the intention of keeping it all transparent. All your bank details, identities, academics or work-related details are shared with the consultants, hence it's important to receive clear taxation notion & receipts.
After-registration Service– The best consultants would take care of your file process more than you. The regular updates, information of documentation or programs or near intakes would be some of the indicating factors to justify your decision to finalizing them as your visa consultants were correct.
IELTS classes Fees& visa consultation charges– Explore the market, compare fees, if it's worth the coaching experience. Talk to the people to know better. Prefer the company claiming No.1 IELTS coaching awarded recently by the well-known institution. Follow their social media pages to get regular updates on offers & discounts to get the best price.
In order to find the best visa consultants in Ahmedabad, reach out to Rao Consultants. An end-to-end visa& immigration service provider with an experience of 17+years. An ICCRC member.
Recently awarded as No.1 IELTS Coaching Institute in Ahmedabad for helping students develop their core competencies to excel in IELTS. At Rao, British council trained faculties design courses & the multiple batch timings is an additional plus point of taking IELTS classes from there.
Along with regular IELTS course for 3 months, they offer crash course & weekend batches for working professionals which define their commitment to serve. Well-spaced, backed with library facility.
Available branches at almost every corner in Ahmedabad. University branch in Navrangoura near to C.G road, Bopal branch in the way of satellite or science city, even connected from Prahlad nagar, Maninagar branch in the main area and Bapunagar branch that be approached from Nikol too.