Parents & Grandparents Sponsorship 2020 – Canada PR, Make Your Family Complete!
Posted by

Publish on

January 20, 2020

Updated on

January 20, 2022

Comments

0 comment

Total Views

1,589 views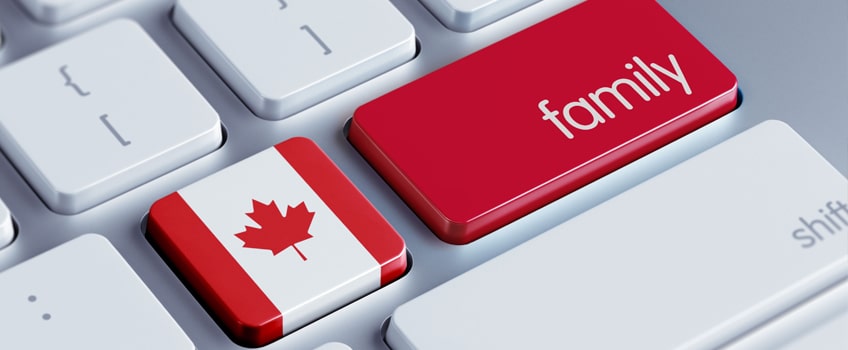 Parents and Grandparents are a compass that guides us to navigate properly in our life to achieve the proper destination. So, once our life is shaped there will be a time when we do something to reciprocate what our parents have done for us, to have a happy life. The Canadian government also understands this so they have a program called PGP (Parent and Grandparents program), in which you can sponsor your parents, grandparents or dependents if you're financially sound. PGP accounts for at least 6 percent of all newcomers.
Being financially sound means you're capable of managing their basic health needs, household supplies or personal demands and do not need to apply for any social assistance from the government. The obligations as a sponsor take place right from the day, they become a permanent resident in Canada.
Under the government of Canada's multi-year immigration plan around 21,000 new permanent residents will be admitted through (Parents and Grandparents Program), PGP Canada, 2020 in between the period of 2019-2021. This may include applications submitted prior to 2020. The potential applications that have been applied earlier but didn't get an invitation, will be considered again during assessment for ITA (Invitation to apply).
To be eligible to sponsor parents and grandparents-
There are certain parameters that allow individuals to express the interest to sponsor their parents or grandparents to come and stay in Canada-
An Individual of at least 18 years old.
A Canadian citizen, permanent resident or a registered Indian, residing in Canada. Any person on the visitor's visa/student's visa strictly does not qualify for this.
Have viable financial support to sponsor family members for 20 years of duration.
In a condition to repay any social assistance benefits paid to the sponsored family (if) for the same period of 20 years.
An individual with any unlawful social assistance taken from the Canadian government, bankruptcy or legally bound not to act or involved in a legal matter is not allowed to sponsor anyone.
Taxes and Incomes on notice of assessment in the last 3 consecutive years are filed and are at least 30 % above the poverty line based on the number of people being sponsored.
If the sponsor resides in Quebec, an additional" undertaking "is required to get signed by the province of Quebec.
Who can be sponsored?
Parents or grandparents related by blood or adoption and their dependents. If you meet the income requirement to sponsor them.
An applicant who directly relates to a foreign national (sponsor). Age is not any limitation but needs to be admissible to Canada.
The Role of co-signer
Is to be a financial supporter to show the minimum level income required by the government.
To be noted, "You cannot be a sponsor for your In-laws or spouse's parents or grandparent but can be a co-signer for their sponsorship application. "Also, any change in circumstances (e.g. marital breakdown, divorce or separation does not nullify the undertaking of being co-signer and remain obligated to fulfill the sponsorship demands". In case of not meeting the income ends, after the sponsorship will result in default and would restrict of sponsoring their parents:
The co-signer must reach the same eligibility requirements as the sponsor;
Should have given consent to sign the undertaking and understands the consequences any change (if)
How to proceed for this?
If you find yourself eligible to sponsor your parents or grandparents, you need to keep an eye on the updates of this Category.
As per the resources, soon by the April, the interest to sponsor form 2020 will start accepting applications on a first-come-first-serve basis. It is recommended to have a ready profile to express the interest to sponsor. Once, the review of submissions done, the potential candidates are then selected from the pool to Issue ITA (Invitation to apply) and given 60 days to complete the application procedure. If you missed it, there will not be another invitation.
Make sure you are not getting confused between interest to sponsor and submitting the applications as these are the first and last phases of the process respectively.
Statistics:
According to the recent stats, over 1, 00,000 people tried to access a request to sponsor form in January 2019, vying for just 21,000 PGP spots, gratifying everyone is something impossible or not a practical task that inevitably becomes a source of extensive dissatisfaction. But, that doesn't mean a trial will be worthless. The potential applications are surely considered.
Do I have to maintain a minimum income until processing?
The minimum income level has to be maintained while the process is ongoing, it can be assessed anytime by the authorities, otherwise would be considered as default in the eyes of law. In any case, if the co-signer wants to withdraw his/her undertaking then this has to be done before the interest to sponsor is given.
Alternative to PGP, Canada
The super visa is another way out to Canada resident's parents and grandparents to move to Canada. While they will not access to health insurance or be eligible for employment, a super visa allows staying in Canada for 10 years, up to two years at a time. It is only available to someone who is either the parent or grandparent of a Canadian citizen or permanent resident.
No doubt, having parents or grandparents at home, away from home, is a blessing. Every immigrant feels to have them around and this category can make it happen. The foremost thing is to start piling up required documents to avoid any hinder while applying, as the website will re-open sponsorship form for a limited time and once it reaches the maximum, the link will get collapsed, as a consequence.
In order, to get more assistance on this, reach out to the best visa consultants in Ahmedabad. Find your eligibility to apply for parents and grandparents sponsorship program, 2020