Study in Singapore, Super Excited!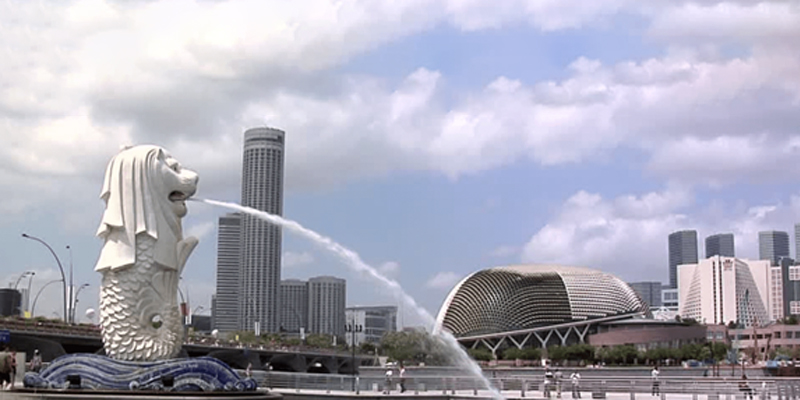 Move over Europe and America?! Here is the reason you should put aside Europe and America and consider Singapore as your overseas destination. Today, Singapore is the most desirable study center among abroad countries. International students recognizing it as a valuable foreign study destination. Apart from education, Singapore offers scholars top-notch facilities and a quality lifestyle that is considered as the greatest in the world. Singapore offers students a unique educational experience as they receive a flawless blend of the social, cultural, and educational combination.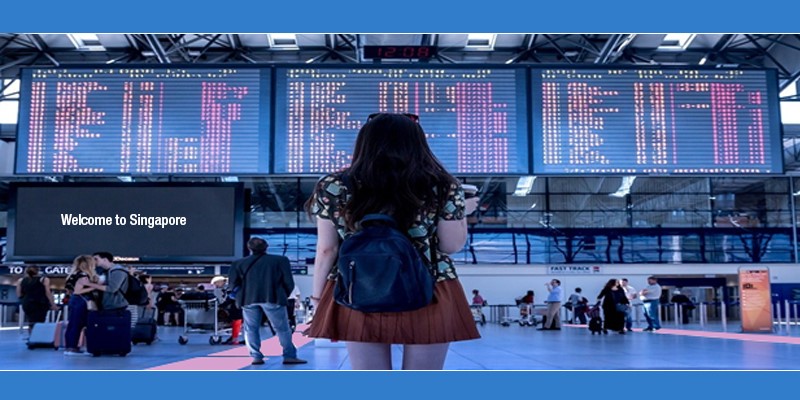 If you are a student on a limited budget, Singapore could be the right place for you.
Click here to check your eligibility:
Top 10 reasons why Singapore is the top station to study abroad
World-Class Education: Singapore is home to world-class private and government colleges that have a variety of arrangements on the campus. The education structure of Singapore has been graded as the greatest in the world by the Program for International Student Assessment (PISA). According to QS World University Rankings 2019, the National University of Singapore (NUS) and Nanyang Technological University (NTU) are Asia's topmost universities. The technology, engineering and natural sciences courses in Singapore are highly rated and invite students from across the globe.
Great Return on Your Investment: Singapore has an extremely advanced market economy. There are plenty of employment opportunities for graduates in Singapore. Singapore's unemployment percentage is amongst the lowest compared to the OECD nations. Worldwide students on a Student Pass are entitled to work part-time for 16 hours per week during the period of their program and unlimited hours during vacation time.

Scholarship on Your Tuition Fees:

  International students are eligible to gain scholarships for their tuition fees. In certain cases, students are required to stay in Singapore and work for a minimum of three years, after completion of the course.
Cost of Living: The cost of living per month for international students in Singapore is around SGD 750 and 2,000. The following table of an international student's monthly expenses elaborates on the affordability in Singapore compare to the US.
AVERAGE MONTHLY EXPENSES

 

In SGD

In USD

Rental (University hostel)

475

345.32

Meals (At university hostel)

350

254.45

Bus Transport (Concessional)

52

37.8

Public Trains (Concessional pass)

45

32.71

Grand Total
922

670.28
* Disclaimer: These figures are based on online research and facts. It may vary on individual expenses.
     5. International Collaborations: There are concrete collaborations among universities in Singapore and others around the world. Hence, as a student, you are given an enormous opportunity and as a result, your studies can truly be a global experience. The best part about studying in Singapore is the students can acquire an American degree without the need to travel out of Singapore. Additionally, via pathway programs, students can also opt for their following studies in the universities of other countries such as Canada, UK, Australia and the US.
     6. Learn in Your Language: Singapore is friendlier especially for the Indian students, as you can learn in the dialects like Malay, Mandarin, and Tamil along with English.
     7. The Gateway to South- East Asia: Learning and living in Singapore will mean you will be close to numerous other South-East Asian countries. Hence you can experience both a culturally rich and reasonable trip to the beautiful countries around the corner.
    8. The best quality of life: Singapore offers the superlative quality of life in Asia and the 6th best in the world. It is also considered as the smartest and safest nation in the world. It has the 3rd highest GDP per capita in the world.
    9. Multicultural Society: People living, studying, and working in Singapore have originated from across the world and as a result, the country is the collection of diverse cultures, ethnicities, and religions.
   10. Close to your Home: Singapore is very close to India in comparison with the US, UK, or Australia. Nearly 10% of the Indian population living in Singapore, that won't feel you very far away from home at all!
Summary:
Singapore remains a premier education hub with its world-class colleges that offering quality education at a reasonable expense to the students. Singapore has the world's biggest oil refining centers, Other than being the world's fourth driving financial center. The World Bank has noticed that Singapore is the coolest spot in the world to business. Affordable education along with the quality lifestyle, multiculturalism, lowest crime rates, and many more make Singapore one of the best choices for students in the world.
We Fill Colors In Your Dreams!
We help you to fulfill your dreams with colors of success. We, at Rao Consultants, offer the global Indian students an opportunity to secure admission to their dream University in Singapore. As a reputed visa consultant, we have been providing an excellent set of services for more than 18 years. We provide you the end to end support in the selection of program, admission, Immigration, and study in Singapore. Come here, listen to the success of your dreams!
Your dream future is a click away…

click here

.