Study in Switzerland? Peek into the exams you might need to take!
Posted by

Publish on

March 14, 2019

Updated on

January 20, 2022

Comments

0 comment

Total Views

2,495 views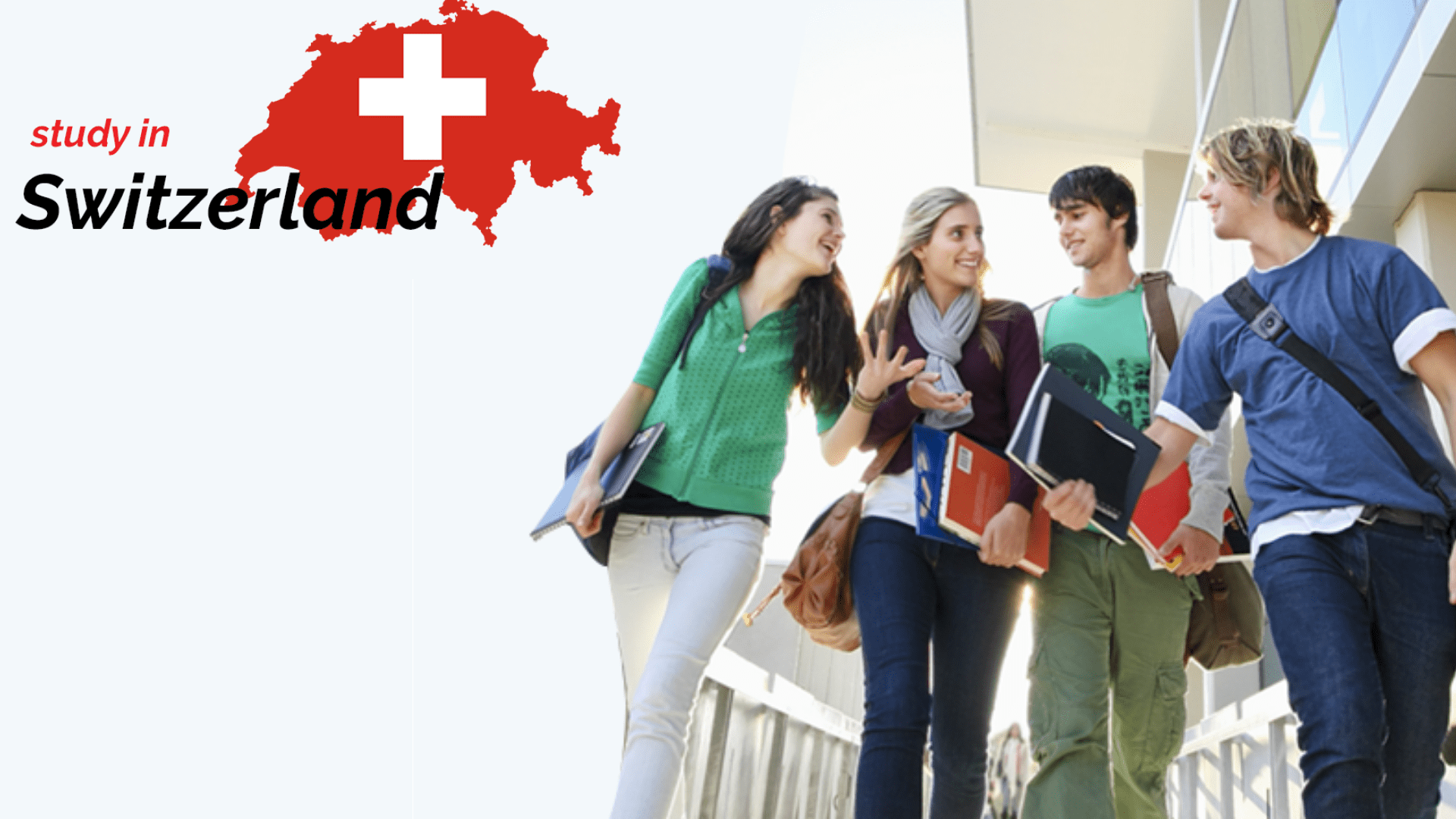 Are you planning to study in Switzerland? Your dreams will come true, once you get to know about a few important things about getting into a good university in Switzerland.
Lindt chocolate, Rolex watches or gorgeous landscapes are enough to bring you to the magical world of Switzerland! From the great psychologists like Jung and Piaget to the world-renowned physicists like Einstein, the country has cultivated the path-breaking records in the field of innovation. Strategically located in the heart of Europe, Switzerland is the paradise of beauty where you can explore three countries in only one afternoon! Raise your international learning experience to the next level. If you want to study in Switzerland, just go ahead.
Higher study in Switzerland:
The Indian postgraduate studies are similar to the Master's studies in Switzerland. In Switzerland, Master's programs are quite similar to our MBA programs. If you want to pursue an MBA degree in Switzerland, you need to have prior work experience, preferably in a managerial position. You can get admission if you hold a Bachelor's degree in any field of studies.
Language requirements for Swiss university application:
German, French and Italian are the three official languages of Switzerland. The language of instruction depends on the university. Though many universities offer a wide range of programs in English, international students apply for either English, French or German degrees in Switzerland.
The instructions of the language vary from one university to another. Due to the increase in the number of International students, most universities in Switzerland offer a wide range of programs in English. If you want to study in English, you need to go for IELTS or TOEFL. If you don't hold a language certificate, you may need to take a language test at the university.
To study in English at your favorite university in Switzerland, you may need proof of English proficiency and IELTS (International English Language Testing System). Although IELTS is the most popular test, you can also appear for other English proficiency tests such as the PTE (Pearson Test of English), TOEFL (Test of English as a Foreign Language), CAE (Cambridge Advanced English).
How to prepare for IELTS tests?
The reading section of the IELTS Test assesses your English reading skills. It consists of 3 texts and 40 questions which you have to answer within 60 minutes. Don't worry! You won't need any specialized vocabulary. Even though the text may look 'scientific', the questions won't test your scientific knowledge! Here are some tips and tricks that will help you be successful on the test day.
The examination is conducted in two separate sessions. The first day tests the student's listening, reading and writing skills, this can go on for three hours, with each module having a specific timeline. The second session, held within the next seven days, will test the student on their speaking abilities and this test could take up to 30 minutes.
The IELTS assesses your abilities in 4 categories- listening, reading, writing and speaking in less than three hours.
Listening and speaking sections are the same for both tests, but the Reading and writing sections differ depending on which test you take.
The Listening, Reading and Writing sections of IELTS tests are completed on the same day, with no breaks in between them. The test lasts for 2 hours and 45 minutes.
These are the following ways you can prepare for the IELTS test.
Listen a lot. Read a lot. Speak a lot. Write a lot.
Listen a lot:
Listen to international news channels like BBC, CNN for the appropriate pronunciation.
Listen to the commentators during a soccer match or cricket.
Know how to start a conversation. Know when they pause. Follow their tone when they get surprised.
Read a lot:
If you want to study in Switzerland, read a lot of books, written by international authors. Read novels, short stories etc.
Speak a lot:
If you don't speak English, start speaking from today!
Write a lot:
Write whatever comes to your mind in English – blogs, letters, stories – anything! Just express yourself.
How can Rao help you study in Switzerland?
We represent more than 100 universities and institutes from around the world. We send you to these top educational institutes and universities in Switzerland. When registering for the IELTS exam, inform our administrator about which module you are appearing for. There are up to 48 test dates available every year. Choose the most suitable date for you.
Happy Journey and Happy Studying!
When you are getting some of the best learning experiences in Switzerland, why wait? If you are planning to study in Switzerland, you don't need any other degrees in the world. With its best-in-class infrastructure, amiable culture, and the world-class learning experience, Switzerland is far ahead of other education destinations.