Tips to score high in the IELTS Reading Section
Posted by

Publish on

May 25, 2019

Updated on

January 20, 2022

Comments

0 comment

Total Views

1,903 views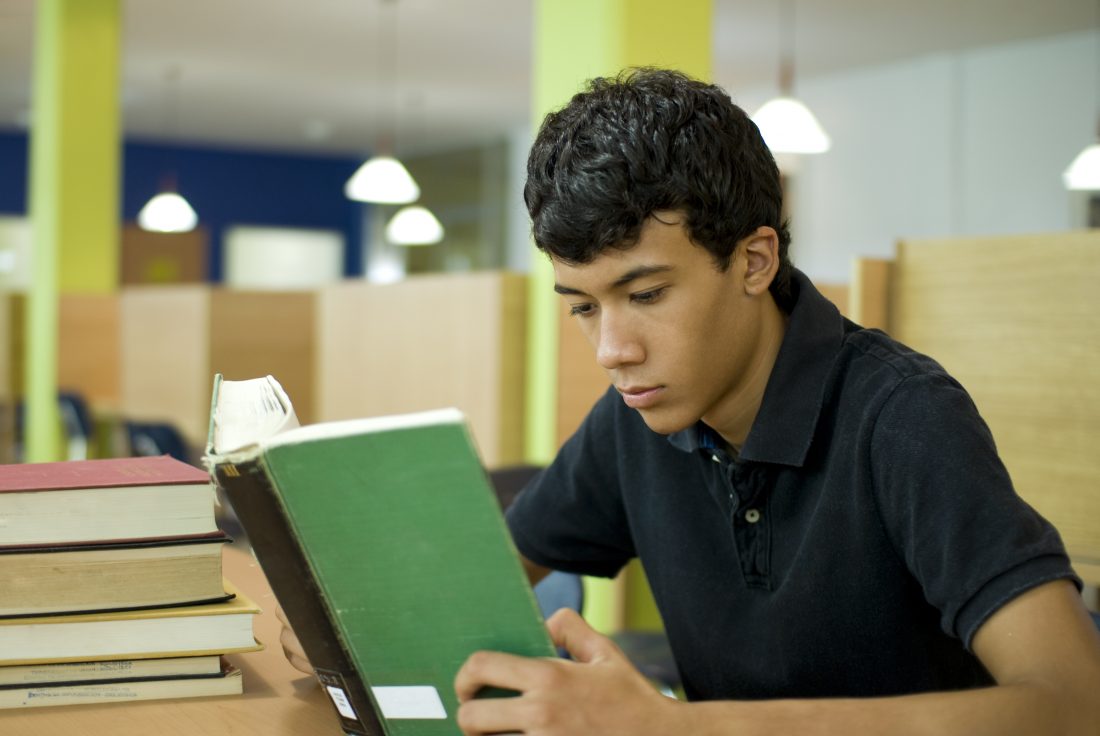 IELTS is one of the most important exams that you must appear for when you aim to study abroad. This is why you must make sure that you attempt to score as high as you possibly can. The Exam has 4 basic sections:
Speaking
Reading
Listening
Writing
In the previous blog, we gave a few pointers on how you can better your speaking skills. This one is aimed at helping you get your Reading skills better. Often, people assume that reading is the easiest of all the tasks. After all, the passage is right in front of you and you have to find answers from it. However, there is a little catch to this. Reading is not something that you have to undertake at leisure.
It is a difficult task when you have to look for exact answers from a limited paragraph within a stipulated time. If not done correctly you may end up losing out on crucial points. Before we get down to the tips on how you can get a higher score, let us look at the different types of questions that you will get in the reading section:
Matching tasks
Gap filling tasks
Classification tasks
Short-answer questions
Multiple choice questions
Sentence completion tasks
True/false/not given questions
Chart, table or diagram completion tasks
Let us now examine the different ways in which you can score higher.
Be mindful of time
Time is the scantiest resource while attempting the IELTS examination. There's a lot of information that you have available and very little time for you to actually be able to read the whole passage and then answer everything.
The best way to go about this is to make sure that you don't start reading with a blank mind. The first step is to understand the questions that are being asked and then start reading. When you do that, you will be able to look for answers when you start reading.
While in theory, it sounds easy, this might take some getting used to. Our faculty has been handling IELTS coaching for a very long time now and they would be in the perfect position to give you some mock practice tests so that you can get your grip on this method of answering.
Scan and Skim
It is good to be able to read the whole thing in totality, but what's even better is to be able to skim through the document and scan the potential answers without having to spend a lot of time in trying to analyze and read the entire paragraph.
Do not waste time in reading every word that is there in the paragraph. Start reading the major words in the sentence and derive a general sense of what is being said. That will allow you to locate your information quickly.
Practice reading faster
Reading takes longer than usual if you are unfamiliar with different words. This is why it is a must that you practice reading on a daily basis. Dedicate a couple of hours each day towards reading. This will increase your vocabulary and also your reading speed.
Cozy up with a nice book that you find interesting and get cracking. While reading your choice of books as well, try to scan a few pages so that you know if you are understanding the subject matter when you scan the content or not.
Don't panic
We hate to see students get all worried about the reading sections just because they don't understand a word or two. There is absolutely no reason to panic. Try to derive the meaning of the sentence by understanding the context of the sentence preceding it and following it.
In a paragraph, no word is going to be treated in an isolated sense. This is why if you can grasp the general feel of what is being said, it should not be difficult for you to understand the context and the meaning of the word.
Some difficult words are in fact a different form of a root word. Try breaking the word up and seeing if it makes any sense. If not, just rely on the context. That should be enough.
On the whole
The practice is the only way that you can increase your speed of reading as well as an understanding of the subject matter. Make sure that you practice regularly so that you can continue to grow. Even though your objective is to score the maximum in IELTS, reading is a practice that will help you grow as an individual as well.