Education in Canada – English Eligibility Exam Options
Posted by

Publish on

June 13, 2020

Updated on

January 20, 2022

Comments

0 comment

Total Views

1,240 views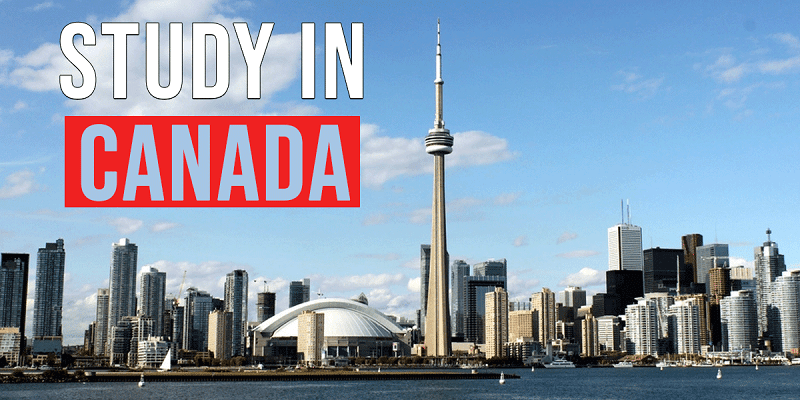 The most important aspect of your international education application is the English language proficiency examinations. Universities and colleges in Canada have understood the need of the hour, and many universities have widened the scope of exam results they accept to include online exams.
A lot of students are currently in the process of preparing for the Fall 2020 semester. If you are one of them, it is important for you to be reading this. Every designated learning institution, or DLI, in Canada is required to set their own admissions policies. These institutions, whether they are universities, colleges or other educational institutions, they are allowed to welcome international students to study in canada
Over and above assessing the applicant's details like transcripts, professional background, motivation letter along with academic and professional recommendations, they also assess your language skills.
And with many foreign going competitive examination test centers being closed, it is important to identify which examinations are accepted by your preferred college or university.
The pandemic has caused many language testers to reduce the scale of their operations. Many, in an effort to comply with government lockdowns, have also had to cut their examination dates. However, there are online options that have appeared at the disposal of international students to help them meet the requirements of Canadian universities, colleges and other institutions.
Here are some of the most commonly accepted language testing options among Canadian universities and colleges:
CAEL – Canadian Academic English Language test
This is a test operated by Paragon Testing Enterprises. It is accepted by over 180 universities and colleges across Canada, including all English-speaking universities and 82% of English speaking colleges. While the test is available online, the scale of the operations has been toned down significantly. You will need to find your city on the CAEL website and see if a test center is available.
Duolingo English Test
This is a test accepted by almost 140 Canadian post-secondary institutions. The test can be completed in just 1 hour and the results of the same are available in just 2 days. This is an online administered test, and after the COVID-19 outbreak it has become even more widely accepted among academic institutions.
Cambridge Assessment English
One of the most popular English proficiency testing systems, Cambridge Assessment English's C1 and C2 exams are accepted by over 200 schools in Canada. Moreover, it is also accepted by almost all public universities. The test results are provided 2-3 weeks after the computer based test is administered, and can take up to 4-6 weeks for paper-based tests. These tests, both formats, must be completed at a Cambridge authorized test centre.
These exams are usually taken after the English language course is complete. These tests are quite in-depth and are created in order to let students put their English language skills to use inreal life context. Certificates for C1 Advanced, and C2 Proficiency are valid for life, in fact some institutions in Canada accept these scores even if they are more than 2 years old.
IELTS – International English Language Testing System
Operated by three partners, IDP Education, the British Council and the Cambridge Assessment English, this test is accepted by over 400 Canadian universities and colleges. This test is currently available in over 30 countries, and is administered in over 140 countries.
The results for this exam are available in 13 days for paper-based tests and within 5-7 days for computer-based tests. There is already a temporary measure IELTS Indicator, in place to help international students complete their English test online. This test can be taken from the comfort of your home.
The only tests approved by immigration, Refugees and Citizenship Canada (IRCC) for students who want to fast-track their study permit application are IELTS Academic and IELTS General Training. This test involves 4 separate tests of Reading, Writing, Speaking and Listening. Studying IELTS remotely has also been made possible by some of the best IELTS coaching academies.
TOEFL – Test of English as a Foreign Language
This test is accepted by over 400 universities and college in Canada, and this includes all the universities in Canada. There is also the TOEFL iBT, or Internet-based Test, available in over 150 countries. But the administrator of these tests, 'Education Testing Service' had to scale back operations in face of the pandemic, but every week more test dates are becoming available to students. Education Testing Service is also temporarily offering TOEFL Special Home Edition iBT to students in every country where the tests are run except Iran and China.
PTE – Pearson Test of English
This test is accepted by nearly 90% of universities and colleges in Canada. Normally available in over 50 countries, PTE is also available in many parts of India. The results are available for most tests within 2 days.
The Versant test offered by Pearson, is an online test during the pandemic for international students to get their English assessment at home. The Versant test results are available immediately on completion of the test.
University Specific Exams
There are many Canadian universities that have devised their own English testing systems. The University of Toronto and McGill University have their own language tests for international students.
While applying to universities abroad it is important to identify what exam results the university accepts. It is important to do your research thoroughly.
Having strong English language proficiency scores can be the game-changer for your application. This makes it crucial for you to prepare for your exams with the best IELTS coaching in Ahmedabad.
Read On: Best IELTS Coaching In Ahmedabad