4 Tips for Indian Students aiming to Study Abroad
Posted by

Publish on

July 12, 2019

Updated on

January 20, 2022

Comments

0 comment

Total Views

1,075 views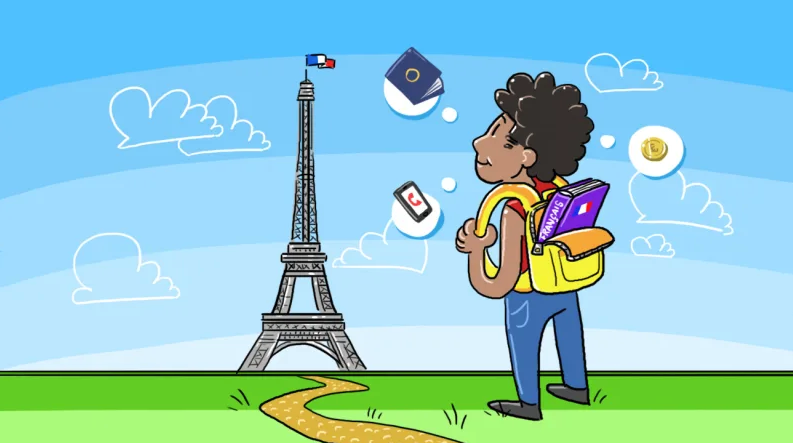 When you think of words like 'Study Abroad', or 'IELTS Coaching', we often only focus on making sure that we get the admission and our visa. However, when it comes to surviving abroad as an Indian Student there are a host of challenges that you might have to face and therefore, it is best to be prepared about it right from the beginning.
Here is a list of some of the top tips for Indian Students who aim to study abroad. This list has been curated with inputs of students that we have helped study abroad over the last 17 years. Check it out.
Know the country
One of the biggest mistakes that most students make is to ignore the details of the country that they are going to. It is known that there are a lot of Hollywood movies that have a lot of details about the generic things of a country, however, please don't rely on Hollywood to show you exactly what goes on there.
You have to make sure that you know full well about all the cultural inferences, the different kinds of rules and regulations, government norms and things that are regarded as socially acceptable and those that aren't. You don't want to go there and antagonise the nice people of a country that has welcomed you to study there.
Pack Right
When you leave to study to a foreign country, chances are that you will not come back to India for a very long time. This is why it is of utmost importance that you pack your bags very VERY carefully. Apart from all the necessities, make sure that if you are a vegetarian, you MUST pack some ready to eat Indian vegetarian food so that you don't find it absolutely impossible to survive there.
While you will certainly find the kind of food that you like, it will be a lot easier for you to have a little kitty ready to help you sustain till the time you find a more permanent arrangement of eating.  Every country has a different kind of a diet and therefore, it is important that you read up a little about it before you go so that you are prepared.
Post Landing
Once you are there, you will have to report to the ministry of Internal Affairs within 24 to 48 hours of landing. Make sure that you have found out everything about what you are obliged to do there legally once you are there. This will help you stay out of any kind of legal hassle. You must also reach out to the local embassy and find out who you can call in case you in any kind of distress or need assistance of any kind.
You will already have made certain accommodation arrangements for your foreign education stint. Once you land, you can also speak to other local Indian students there to find out if there is any other more affordable and viable option for you.
Open a bank account
Since you are staying in a different country, it is advisable for you to open a bank account there as well. This will help you manage your money effectively and also ensure that your money is safe. In a new country, it is easy to lose out on money because you don't know how to protect it. Leaving it in the bank is the best possible way to ensure that you don't lose any. It will also help you pay your local bills and receive money in case you have taken up any part time job there.
These are some of the most important things that you should be careful of once you get your student visa. The rest is all relatively easy. Speak to one of our counselor at Rao Consultants for more details or contact us at 079 67 444 444.