Canada Inviting 1.23 Million by 2023 – Are You Ready for Canada PR!
Posted by

Publish on

November 9, 2020

Updated on

January 20, 2022

Comments

0 comment

Total Views

1,553 views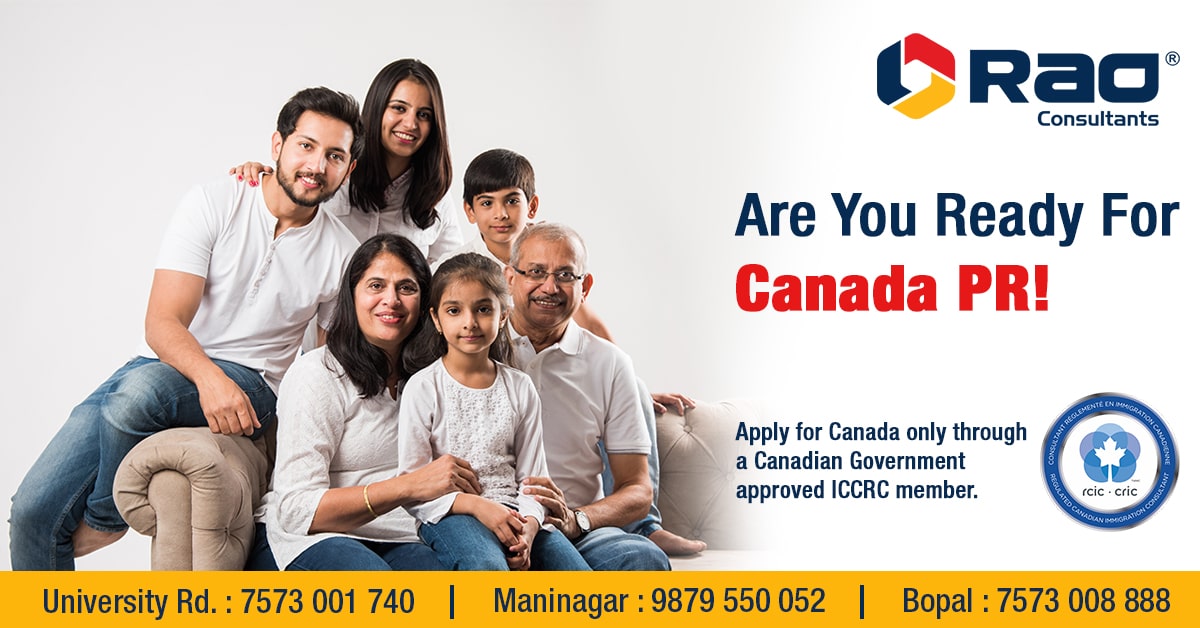 Cheering news for all Indian aspirants who are looking to Canada PR. The Canadian Government has finally revealed plans to bring in over 1.23 million immigrants over the following three years. To compensate for the fall of immigration due to the Covid-19 hit, the government has set the most ambitious immigration levels to plan in its history of 107 years! Not only that, but Canada also plans to call more International Students and then make it easier for them to become permanent residents.
Important Highlights from Canadian Immigration Plan: 
1. Canada to Target Over 1.23 Million Immigrants
Not since 1913, this is the only time that more than 400,000 immigrants found their way into Canada in a single year. Over the next three years (2021-2023), Canada will target to invite 401,000 immigrants in 2021, 411,000 in 2022, and 421,000 in 2023. Estimates recommend that the population progress in Canada will depend on immigration exclusively by early 2030.
2021-2023 Immigration Levels Plan

Year

Projected Admissions – Targets

2021

401,000

2022

411,000

2023

421,000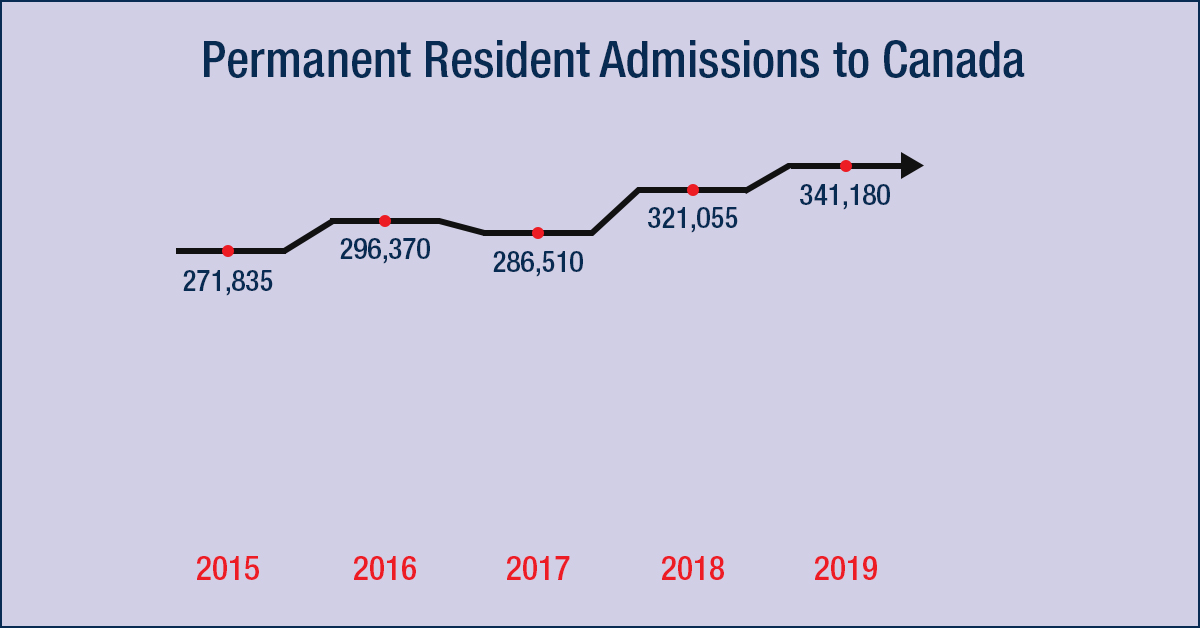 2. Canada Focusing On The Global Talent and Economic Class:
Classically, the Canadian Government's objective in new immigration policy has been to invite the highest talent in a competitive global market. The new Immigration Levels Plan aims to welcome about 60 percent of all immigrants under economic pathways, including through Express Entry and the Provincial Nominee Program. Among these immigrants over 100,000 will come from Canada's standard Express Entry system each year (the highest goal), with a further 80,000 or so arriving through Provincial Nominee Programs (PNPs).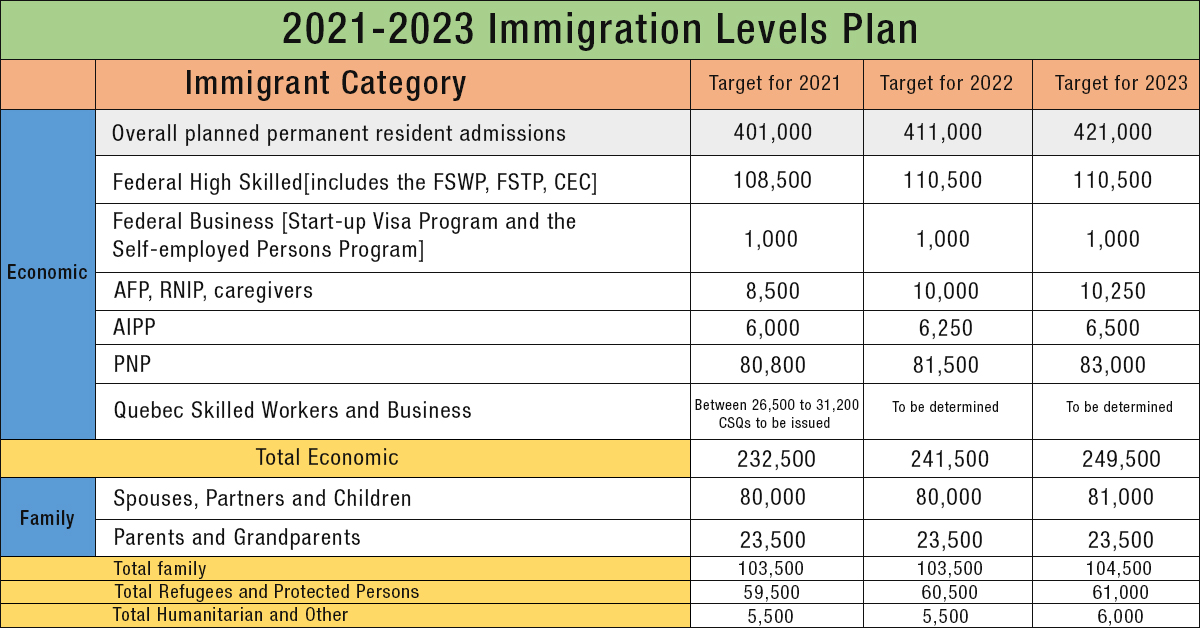 Abbreviation:
FSWP: Federal Skilled Worker Program,
FSTP: Federal Skilled Trades Program,
CEC: Canadian Experience Class,
AFP: Agri-Food Pilot,
RNIP: Rural and Northern Immigration Pilot,
AIPP: Atlantic Immigration Pilot Program,
CSQ: Certificat de sélection du Québec.
3. Family Sponsorship Targets for Immigration Increased:
Family reunion has continually been a strong pillar of Canadian immigration strategy, so it's no surprise to see the targets remain high at around 80,000 new annual admissions. Canadian permanent residents and citizens can sponsor their spouse, common-law partner, and dependent children for Canadian immigration.
4. Higher Goals for Refugees and Shelter Seekers:
The Canada Immigration Levels Plan (2021-2023) invites about 60,000 such persons to be granted permanent resident status annually, a record high target for modern times. Bounding a global trend among nobly advanced countries, Canada is doubling down on its reputation for welcoming refugees and shelter seekers in comparatively huge numbers.
Canada's Immigration Levels Since 1860: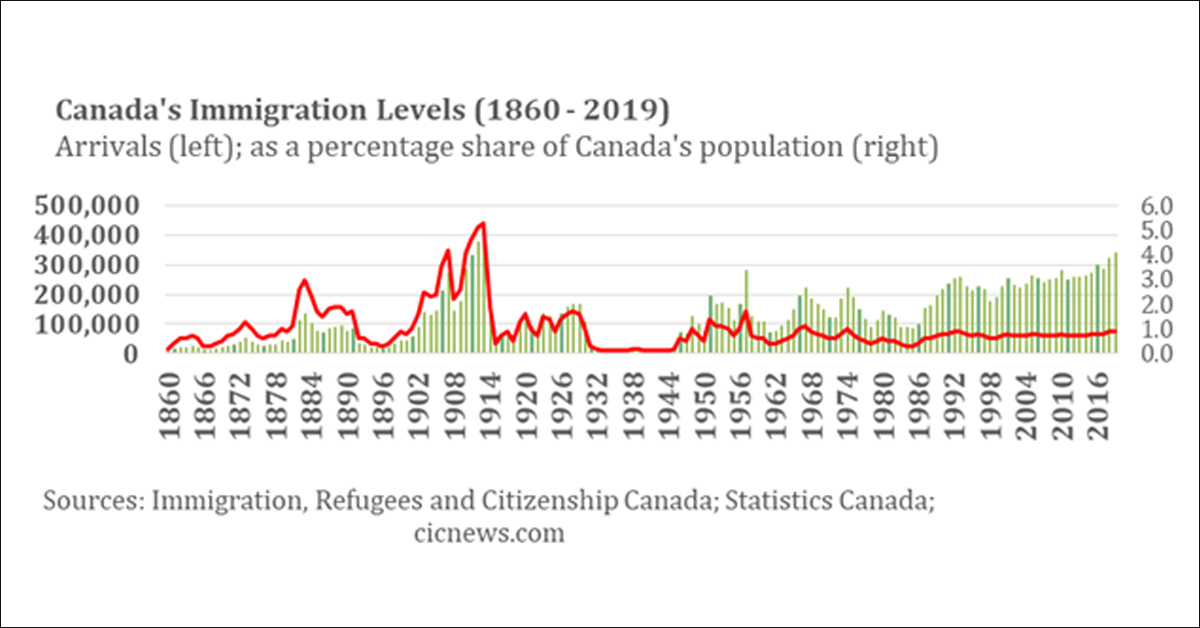 Reasons Behind Canada's High Immigration Plan:
Canada's annual Immigration Levels Plan regulates the total number of permanent residents that Canada aims to receive in a year.
In order to compensate for the shortfall, the Canadian government has set – in 2021-2023 Immigration Levels Plan – the most ambitious immigration target in Canadian history.
Canada is sustaining high levels of immigration to balance the negative fiscal and economic impacts of its senior population and low birth rate.
According to the 2020 annual report, Immigration has helped to shape the nation that the world sees nowadays.
Canada has a record short fertility rate last year, according to new Figures the country has one of the world's lowest birth rates at 1.47 births per woman.
In Canada, Immigration was responsible for 78% to 79% of population growth in the last year – 2019.
Indian Immigrants Have a Greater Chance:
Since 2017, India has been the biggest source for permanent residents (PR) in Canada. The numbers have jumped in the following years, with an upsurge of over 20% between 2018 and 2019, setting a new record. In this innovative policy, the majority of the admissions, 60%, will be in the economic class, which has been dominated by Indians recently.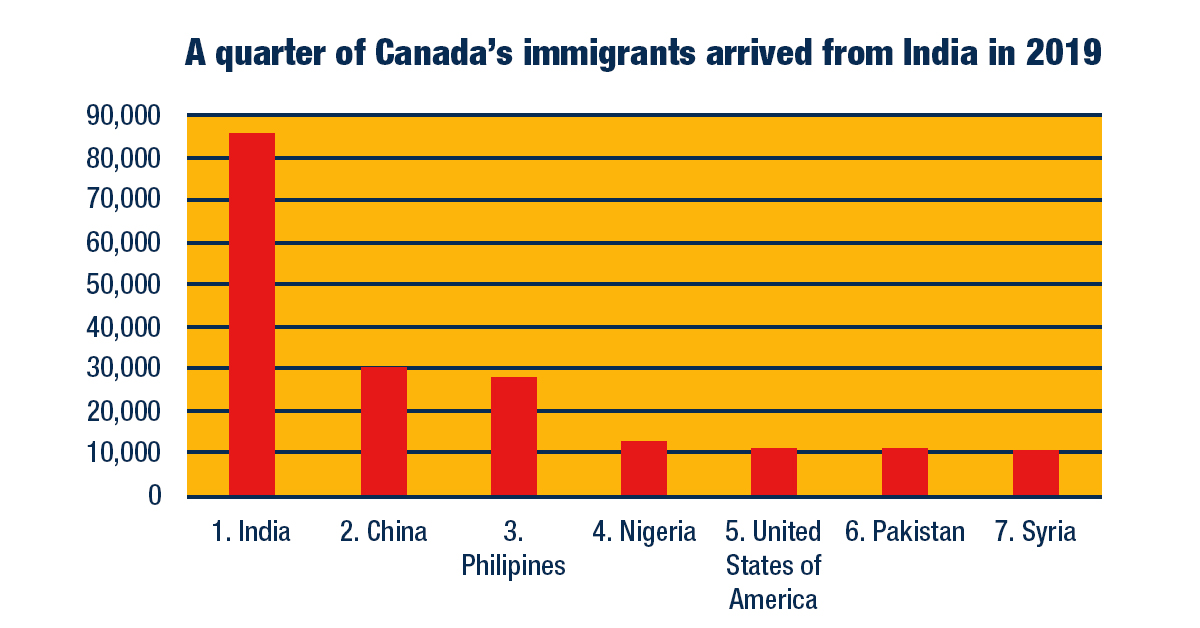 Top Reasons for Magnificent Growth in Immigration From India to Canada?
Abundant U.S. and Indian technology firms have opened associate offices in Canada.

Indian citizens are first matched to Canada's points-based selection system.

The upsurge in Indian students coming to Canadian academies is probable an important reason.

Challenges of attaining and restarting H-1B visas and finding a reliable route to U.S. permanent residence.
Why Should You Immigrate to Canada in 2021?
If you're interested in establishing in Canada, this is the right time to apply for Canada PR. Rao Consultants, an IRCC approved member, helps you to determine your eligibility and which path you should take for immigrating to Canada. We will also help you apply for the program best suited for you with respect to your profile. Canada will be accepting millions of immigrants in the next couple of years, Book an appointment with Rao Consultants and our immigration experts guides you to start your journey now!
Read On: Study In Canada – AIP Stage 2