How Can An Indian Settle Abroad?
Posted by

Publish on

July 27, 2019

Updated on

January 20, 2022

Comments

0 comment

Total Views

8,631 views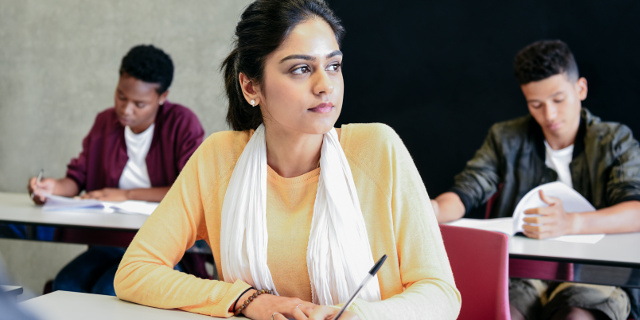 Having spent most of your life in India, it becomes very difficult for anyone to adopt the life and culture of a completely new country all at once. While this process does take time, it doesn't have to be a painful one. Here's a list of 7 tips on how you can effectively settle in a new country easily.
Be Accepting
The biggest different between our country and others around the world is the cultural backdrop. We are often so focussed on thinking about the more important things like finding a job, getting the money, finding a house, etc. and we lose track of things that you will have to deal with on a daily basis.
You will have to interact with the locals and accept their traditions and culture. Just as you would like a house guest to come and follow the rules of your house, it is important for you to follow the cultural and national norms of the new nation.
This will help you gel in seamlessly with the people there. You don't want to unknowingly and unintentionally offend anyone when you go there. It is wise to read up a little about what kind of a cultural setting are you stepping into. It is also very important for you to keep an open mind in whatever you do.
Plan it all down
While you might be sitting with your family and making lofty plans about how you are going to go about your move and how you will settle down there, unless you write it all down in black and white it is a wasted exercise. It is very important that you make a step by step plan for your move.
Please understand that you are moving your entire life somewhere else and that is no mean feat. It is a herculean task which requires a lot of planning, effort and execution. So, make sure that you write everything down and follow it to the letter T.
Get involved in a community
You won't really be doing anyone any favours by keeping to yourself. Step out of your homes and find out how you can get involved in the community. In foreign country people give a lot of importance to the notion of a community and how people can contribute towards it.
Whether it is taking part in the neighbourhood watch or participating in the society pot lucks, you have to take the initiative to become a part of these activities and build a circle of friends. It will not only help you make new friends, but will also give your family and your household a respect in the neighbourhood.
Travel
Just because you have moved in to a particular city doesn't mean that you don't travel up and about. You have gotten the chance to settle in a new country. Don't miss out on all the wonderful touristy things that you can explore while you are there.  Make a list of all the places that you'd like to travel to and see.
The more you visit these places, the more you will be filled with the wonder and joy that the new country has to offer. It will help you appreciate the opportunity that you have gotten in your life and you will certainly make the most of it.
Plan your logistics
Clearly, moving your life to a new country involves a lot of logistics in terms of all the things that you want taken from here to there. Make sure that you don't spend on moving your furniture from here to there. You can buy it there as well. Focus on only taking essentials from here. You don't want to end up paying too much on transportation because you can always look for thrifty finds in your new country.
The most important thing that you must do when you move out of your country is to accept the new one with open arms. Enjoy the whole process and accept each day as it comes. If you need any assistance regarding any information on rules and regulations, do not hesitate to speak to us about it. All the best!