Rising North: Canada's Immigration Elevator – Up, Down, or Hold?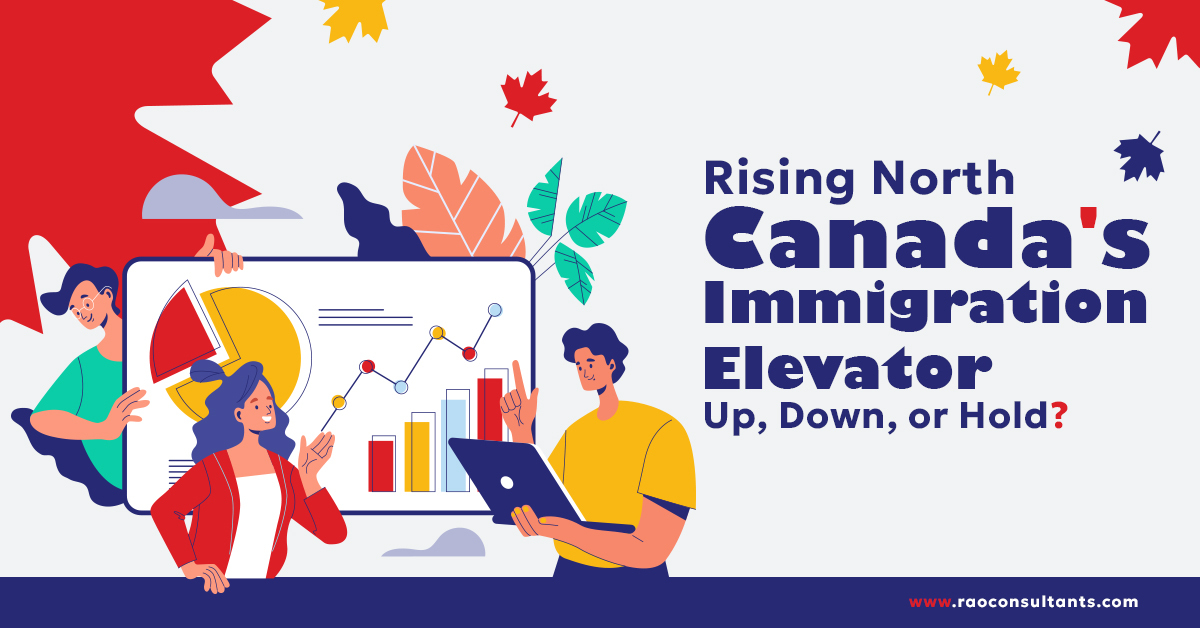 After assuming the role of Canada's new Minister overseeing Immigration, Refugees, and Citizenship Canada (IRCC), Marc Miller has communicated his initial public statements by engaging in conversations with Red FM Canada, CBC Radio Canada, and Bloomberg News.
These discussions provide us with insights into his perspective concerning important aspects of the Canadian immigration landscape.
Regarding the current levels of immigration and the benefits of increased migration to Canada, Minister Miller has expressed his belief in immigration's significance in addressing labour shortages across various sectors in Canada, including industries like agriculture and healthcare.
Miller emphasizes that immigration plays a vital role in the process of "developing [Canada], enhancing its quality, and ensuring the prosperity of its economy."
Expanding on the significance of immigration for the nation, Miller underscores that immigration serves as a strategy for Canada to address the challenges posed by its aging native population. Consequently, the IRCC's strategy involves maintaining the current immigration levels or potentially increasing them progressively.
According to Miller, the prospect of reducing immigration targets is not something he envisions, given the substantial demand. He acknowledges that while a potential adjustment upward is under consideration, the notion of lowering the targets is not within the scope of his outlook.
The Status of Economic Immigration and Express Entry
Canada's emphasis on economic immigration remains unwavering and will continue as a priority. Highlighting that approximately 60% of the nation's immigration currently falls under the "economically directed" category, the newly appointed Minister of Immigration in Canada has made it clear that the IRCC's intention is to maintain this proportion.
Simultaneously, Miller acknowledges that the processing times for economic immigrants throughout Canada have not met the IRCC's desired standards. He mentions that the government is actively working to streamline these processing times in the future.
Regarding Express Entry and, more specifically, the new category-based draws implemented by the IRCC, Miller notes that the federal government is committed to swiftly bringing in skilled immigrants who are needed in critical trades across the country.
Addressing International Student Fraud
In light of the recent national spotlight on cases of international student fraud, including a situation affecting around 700 international students across Canada, the IRCC recognizes the necessity of addressing this issue head-on.
Miller comprehends that the current visa process for international students in Canada has led to "integrity challenges," causing significant distress for those seeking higher education opportunities in the country. International students, according to Miller, are sometimes given "misleading hope," resulting in their inability to pursue their aspirations within Canada.
Consequently, the IRCC recognizes the need to enhance protection for international students arriving in Canada, ensuring that fraudulent individuals cannot exploit those who are seeking a better life through Canadian education.
Dispelling the Link Between Housing Challenges and Immigration
According to Miller, attributing housing supply challenges across Canada solely to immigration is inaccurate. Therefore, Miller takes issue with the common assertion that immigrants are solely responsible for housing shortages and inflated housing costs.
In reality, Miller contends that this issue is far more intricate. He argues that the dramatic increase in home equity values or housing costs has minimal correlation with immigration.
In fact, Miller challenges the connection between housing supply problems and immigration by underscoring that immigration itself could hold the solutions to some of Canada's most pressing issues, including housing supply.
"If Canadians want accessible healthcare, dental care, and affordable housing, the most effective approach is to welcome skilled labour to the country."
The Future of Immigration in Canada
In an effort to instil confidence in both Canadians and incoming immigrants, Miller reiterates his commitment to fairness and compassion as Canada's new Minister of Immigration.
The IRCC acknowledges the imperfections within Canada's immigration system, particularly in relation to recognizing foreign credentials. Miller recognizes the unfairness of requiring incoming immigrants to relinquish the hard-earned skills and experience gained in their professions from their home countries.
Miller emphasizes the importance of open discussions between Canada's federal government and its provinces and territories to properly regulate professions in the country, given that immigration remains integral to Canada's past, present, and future.
"I am here to contribute to a government that values openness, fairness, and compassion in our immigration system. This system shapes the future of the country and its identity, and I am proud to be a part of it."