Why is it important to get the right coaching for IELTS?
Posted by

Publish on

April 2, 2019

Updated on

January 20, 2022

Comments

0 comment

Total Views

3,434 views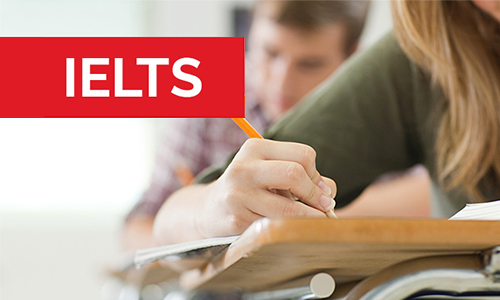 Are you planning to study abroad? If yes, you need to apply for the International English Language Testing System (IELTS) – which is a standardized examination that checks the proficiency of the students in the English language. You need to clear the test before you get to study abroad.
What is IELTS Coaching?
This IELTS examination is designed to assess your English language proficiency if you are planning to study or work in countries where English is the primary language for communication. This examination is jointly managed by the University of Cambridge ESOL Examinations (Cambridge ESOL), British Council and IDP, IELTS Australia. This examination makes it a point to conform to all the highest international standards of the English language assessment.
You need to appear for the four language tests – reading, writing, speaking and listening. This examination is recognized by universities and companies in countries like Australia, Canada, New Zealand, UK and USA. These test results are recognized by professional bodies, immigration authorities and other government agencies.
Is it necessary to get IELTS training for studying abroad?
Yes! It's necessary for you to get trained for the IELTS test at a reputed institute. Visit the reputed student visa agent in your city, who can provide the necessary support for visa processing as well as IELTS training. The established institutes do a great job. They train students rigorously and make them well-prepared to study abroad. The trainers provide all the necessary audio files, articles, books and other customized resources to help you score well in the IELTS exam.
What are the benefits of choosing the best IELTS Coaching Institute?
Choosing the right coaching institute will help you crack the IELTS test.  It is an important decision to get trained in one of the prestigious IELTS coaching institutes in your city. What are the important things to look for while selecting the best IELTS center? Come! Let's discuss!
State-of-the-art infrastructure:
Is your IELTS coaching institute equipped with a fully stocked library, computer-enabled testing labs, and classrooms with the modern teaching facilities?
Choose the institute that has a wide range of world-class technologies like technical sound listening equipment, advanced testing systems. The more advanced the training equipment, the better it will be for your progress.
World-class teaching techniques:
Are you very clear about preparing for the IELTS exam? Choose the institute that has a group of well qualified and highly experienced teachers who have a proven track record of preparing students for IELTS, TOEFL exams. The highly experienced faculties ensure that all your questions are answered.
Your friends' reference is not enough. Visit your specialized IELTS institute and talk to the teachers and counselors.
IELTS is designed to test your English language proficiency level. Hence, you need thorough guidance from a well-experienced trainer.
If you are unable to understand any particular thing, ask your faculty member as many times as possible until you get clarity in understanding. Once you are crystal clear about the concepts, you can score well in the exam.
As an applicant for overseas courses, you need to be thoroughly prepared with your reading, speaking and writing abilities. You should go to an institute that always encourages 360-degree learning. The appropriate guidance of trained personnel fosters a better learning experience for the students.
Learning is a 360-degree exercise at Rao:
To make your learning the most enjoyable process, Rao Consultants is equipped with a fully stocked library, computer-enabled testing labs, and innovative classrooms with the modern teaching facilities among a variety of other amenities. What if you get the freedom to select your class timings from batches spread across the day?  We make sure that each of you grabs the best opportunities to learn as many things.
Our faculties are regularly updated on the changes in the curriculum and examination patterns and they give their best to guide the students.
It's time to brush up on your grasp over the correct usage of the English language. You will get individual attention. This is where the IELTS trainers in reputed institutes excel in. Because well prepared is half done.
If you are planning for a course overseas, reach out the established overseas education consultants for comprehensive assistance.
Now, why be concerned when you can get the best IELTS training at Rao!